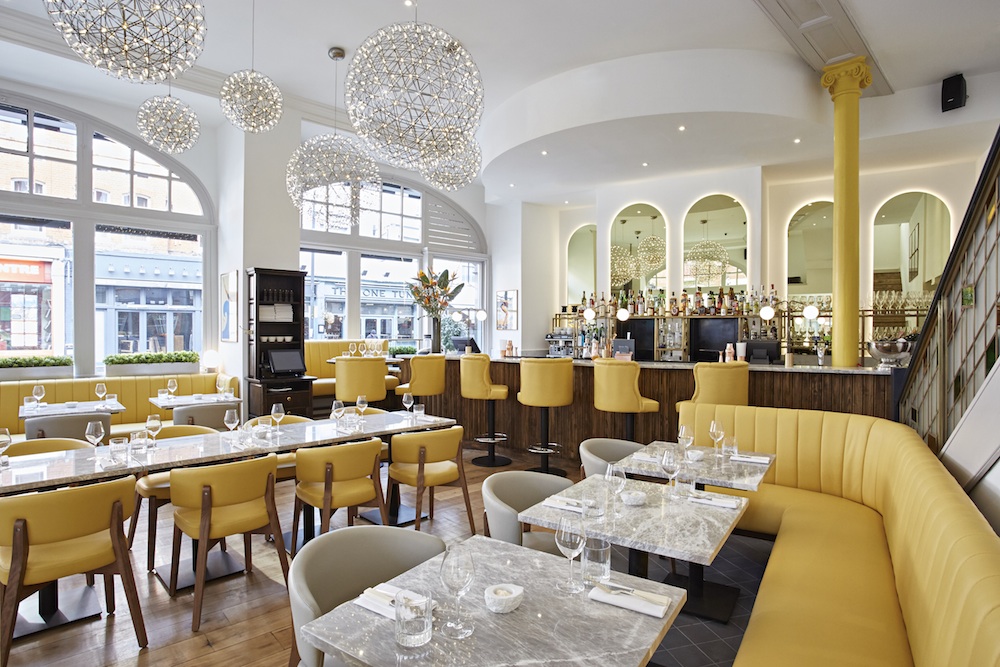 Please Note: Dickie Fitz Is Now Permanently Closed As Of June 2017
What: Dickie Fitz
Where: Fitzrovia, London
Style: Relaxed and sophisticated
Food menu must orders: Order the Tuna Tataki, Pork Ribs, Halibut, and the Rib Burger. Finish with the classic Australian Pavlova and Lamington.
Drinks menu must orders: The White Geisha cocktail is excellent, but go for the Tim Tam Martini or Goon Bag Caipirinha to feel like a truly classy Australian.
Overall Opinion: A welcome change to the London restaurant scene, Dickie Fitz fills an Australian-cuisine shaped hole in the area. Great food in a relaxed setting, with an expectedly interesting Australian-heavy wine list.
Rating: 7/10
Book a table online, or call 020 3667 1445
Dickie Fitz, 48 Newman St, London W1T 1QQ