With the new season here, the time has finally come to think about which new handbags will fill your closet for the next few months. Taking inspiration from the catwalks and what those in the fashion-world are wearing, we round up our top five designer handbags you need in your closet for AW17.
Prada Cahier Box
Prada's Cahier Box in plush velvet emerald green will make any outfit look stylish this AW17. The bag has emerald crystals set in gold-tone metal, and a dual-compartment interior. You can wear it either as a shoulder bag or a clutch due to the removable chain strap.
Purchase from Net-A-Porter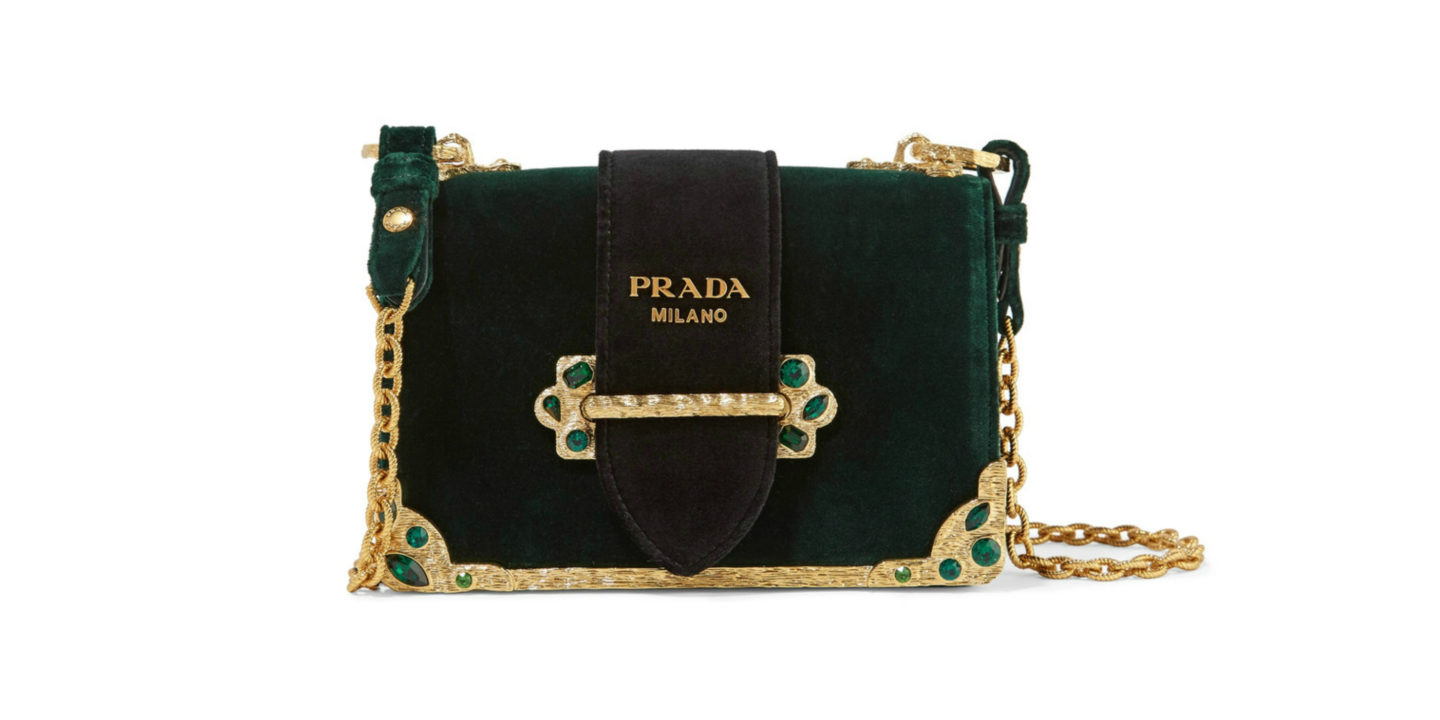 Chanel Gabrielle Hobo
One of the most coveted bags of the year, the Chanel Gabrielle is making waves in the fashion world. The Hobo version of the Gabrielle in Alligator is large enough to be a fabulous everyday handbag, but stylish enough to take you from the office to dinner with friends or an after-work party.
Purchase from Bergdorf Goodman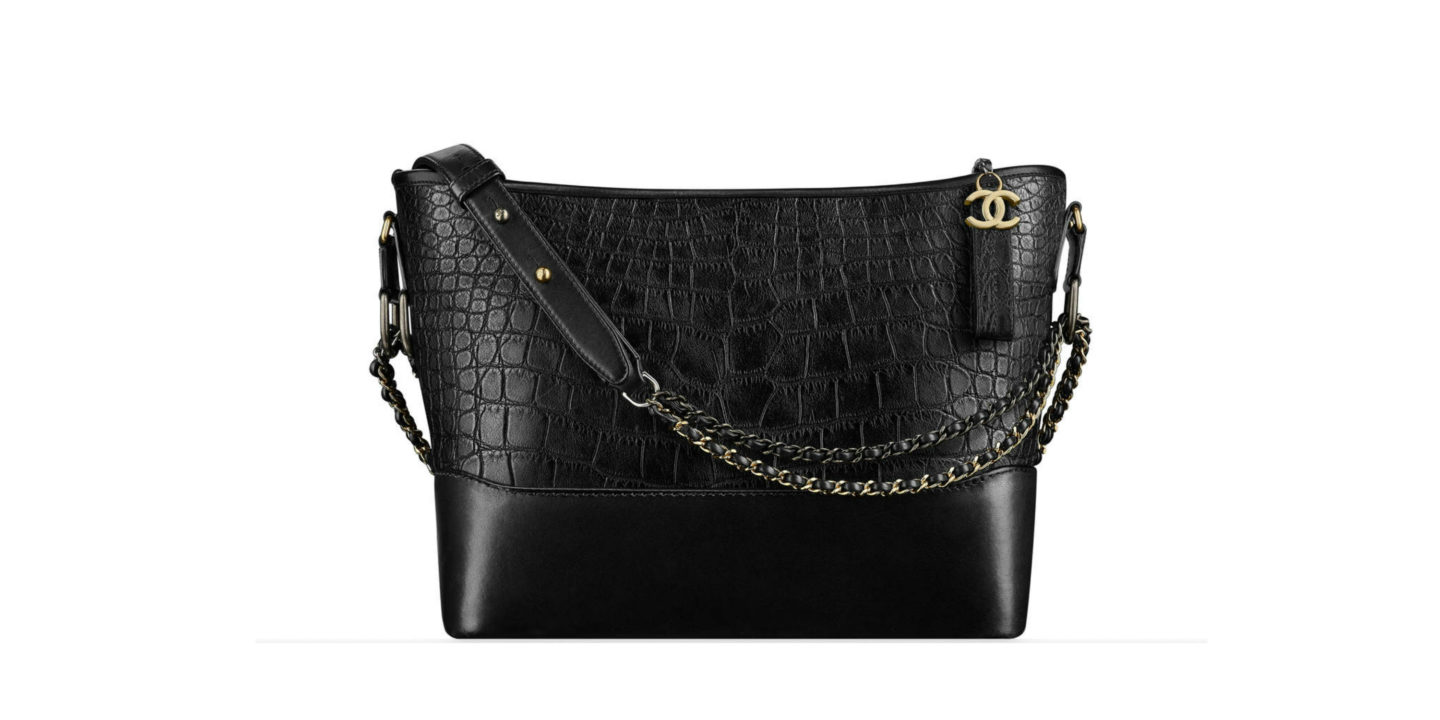 Miu Miu Madras Lady Bag
The crystal-embellished Miu Miu Madras Lady Bag is for the woman who loves opulence and bold statements. The red leather Lady will brighten up any winter outfit, and is big enough to fit all the essentials with it's roomy compartment and separate inside zip-pocket.
Purchase from Nordstrom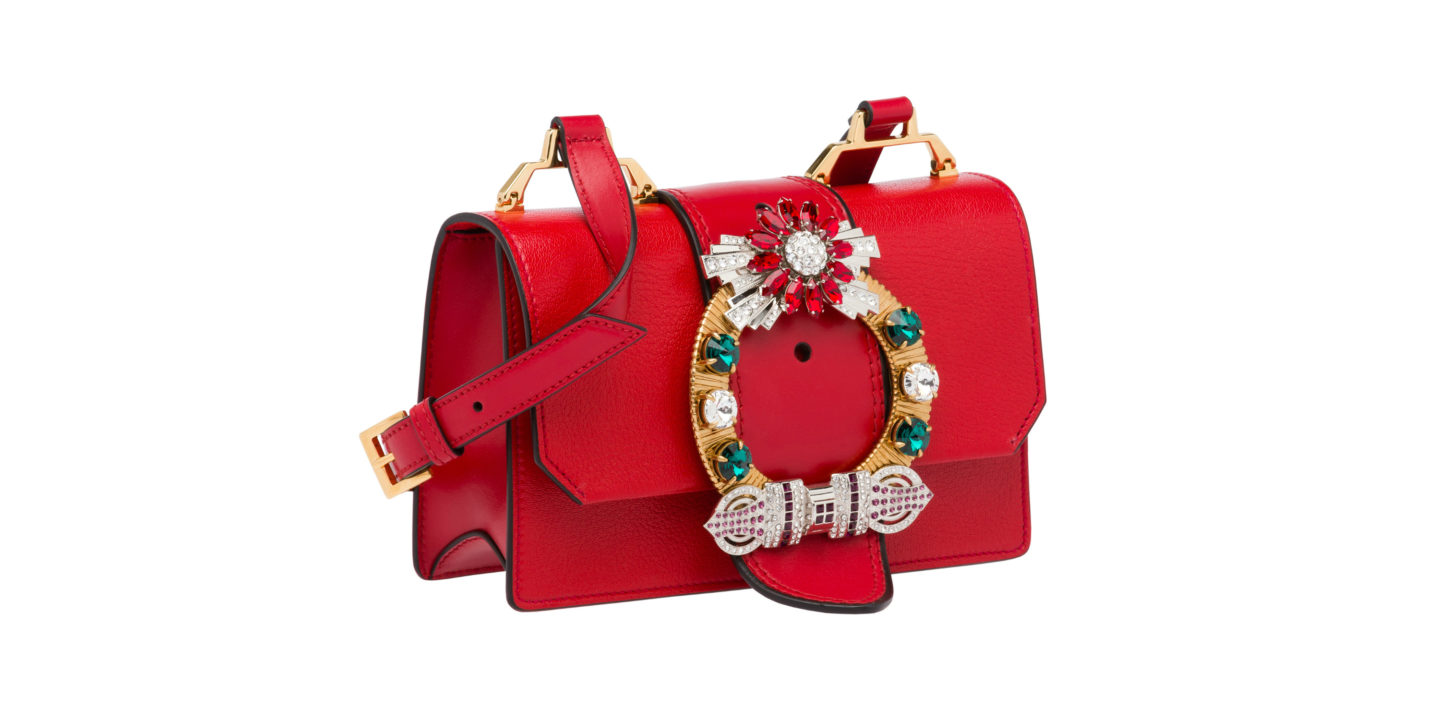 Louis Vuitton Lock Me II
If a classic but chic bag is what you're after, the Louis Vuitton Lock Me II is the one for you. Made from soft calf leather, the silver metal gives the bag a more casual look, but the shape is on-trend and suitable for both day and night use.
Purchase from Louis Vuitton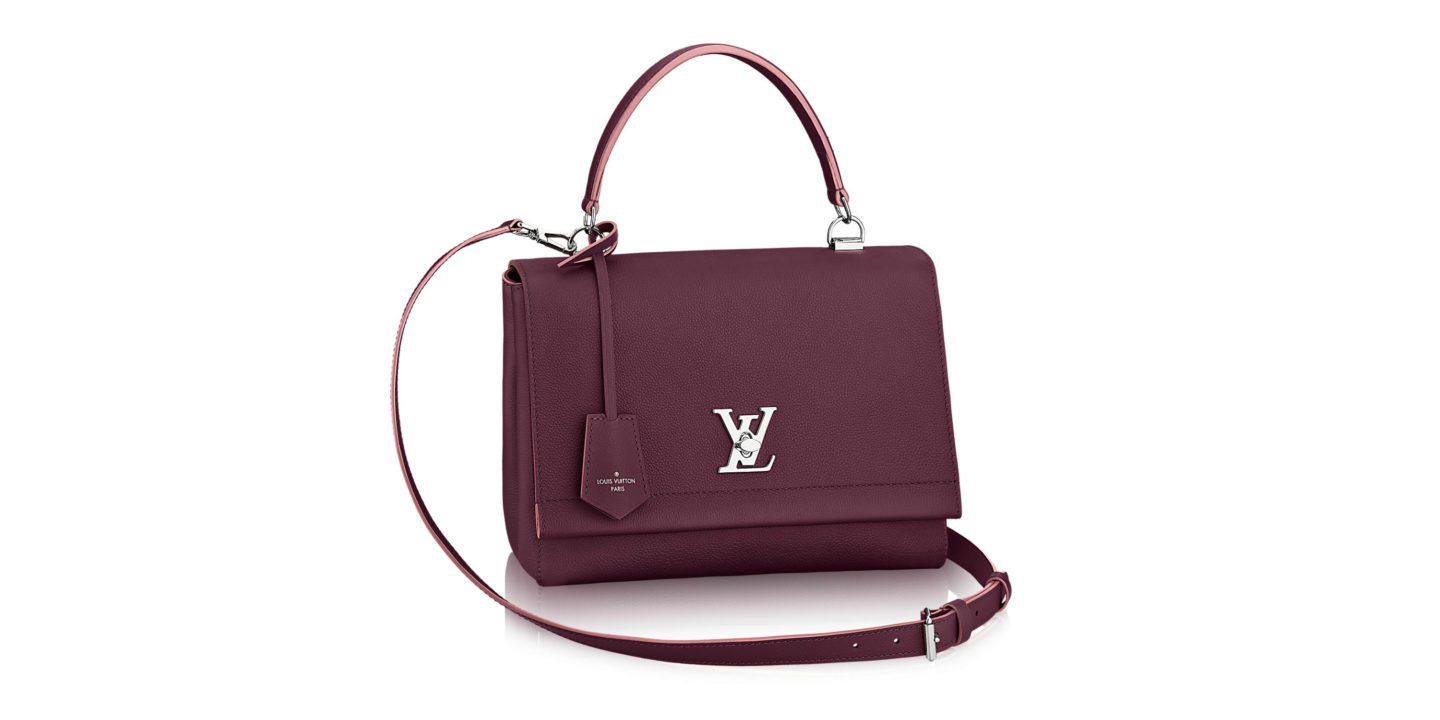 Chloe Pixie Round Bag
Displaying serious autumnal vibes, the Chloe Pixie Round handbag is a paneled round calfskin and suede tote bag with stud trim that comes in a gorgeous shade of tan. The shoulder strap is adjustable and removable, meaning you can also use it with just the short brass handle.
Purchase from Bergdorf Goodman or Selfridges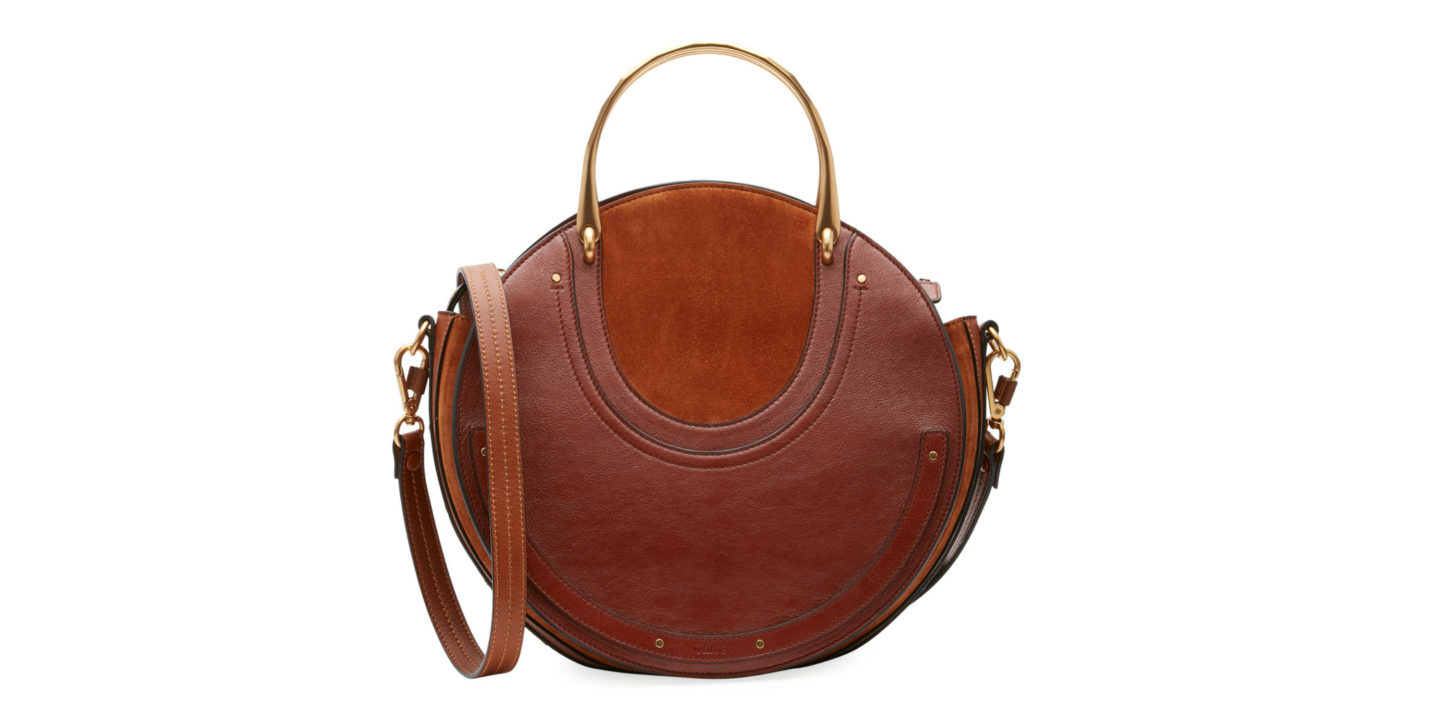 Related Content: LOUIS VUITTON ANNOUNCES SECOND COLLABORATION WITH JEFF KOONS