Many only think of Switzerland as a winter skiing destination, but it really is beautiful in the summertime too. Lush green grass, snow-capped mountains, and adorable alpine buildings mean it's worth visiting all year round, especially if you love to hike and be outdoors with nature. We round-up our top five most beautiful Swiss villages you need to visit this summer!
Morcote
Morcote was named the loveliest village in Switzerland last year, and for good reason. Once the largest harbour on Lake Lugano, these days this charming Medieval town is home to just 752 residents. The most popular sights include the botanical gardens, Torre del Capitano Palace, the 13th century church of Santa Maria del Sasso, and the arcade buildings along the shores of the lake.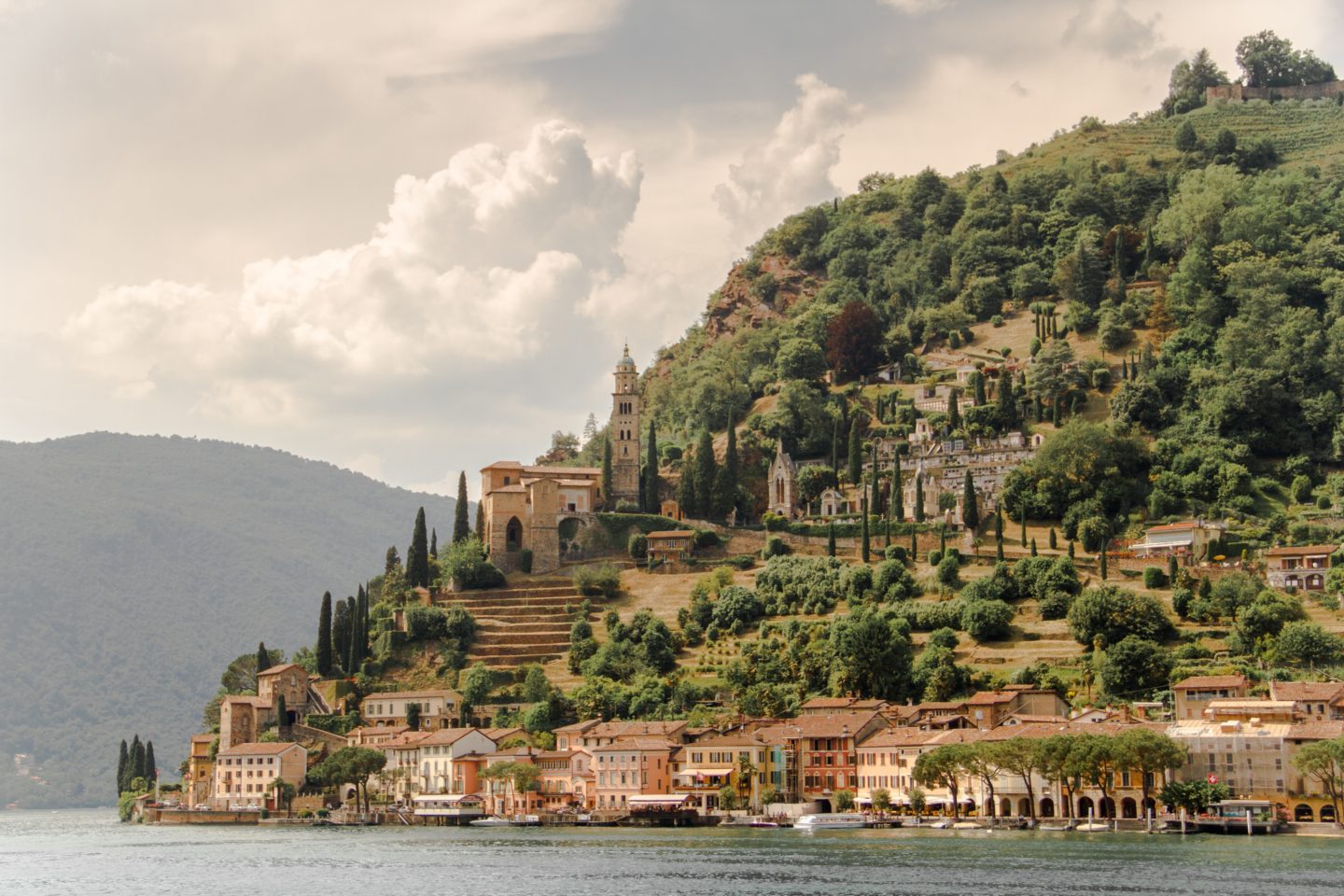 St-Ursanne
Nestled in a charming valley, St-Ursanne is a typical Medieval Swiss village with bags of history and architecture that will make you swoon. According to local legend the village was founded by an Irish monk named Ursicinus. The picturesque 18th century bridge leads you into the main village square where there is an Abbey church, a bell tower, city hall, and a 12th century collegiate church and cloister.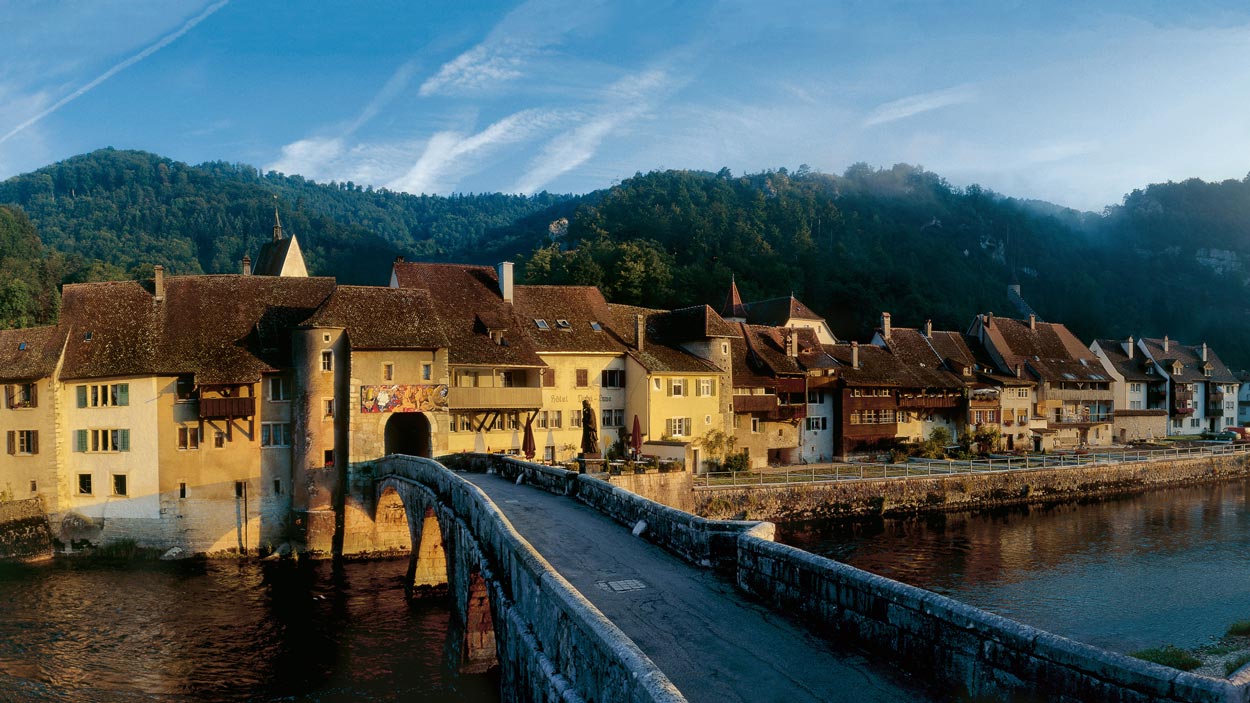 Gruyères
A classic picture-perfect Swiss town, Gruyères is the home of the famous cheese, and the town's gastronomy is well known with numerous restaurants where you can experience dishes featuring the cheese. Gruyères is one of the most unusual towns in Switzerland, having a a museum dedicated to the "Alien" filmmaker H.R. Giger, and a Tibet Museum with over 300 Buddhist artworks.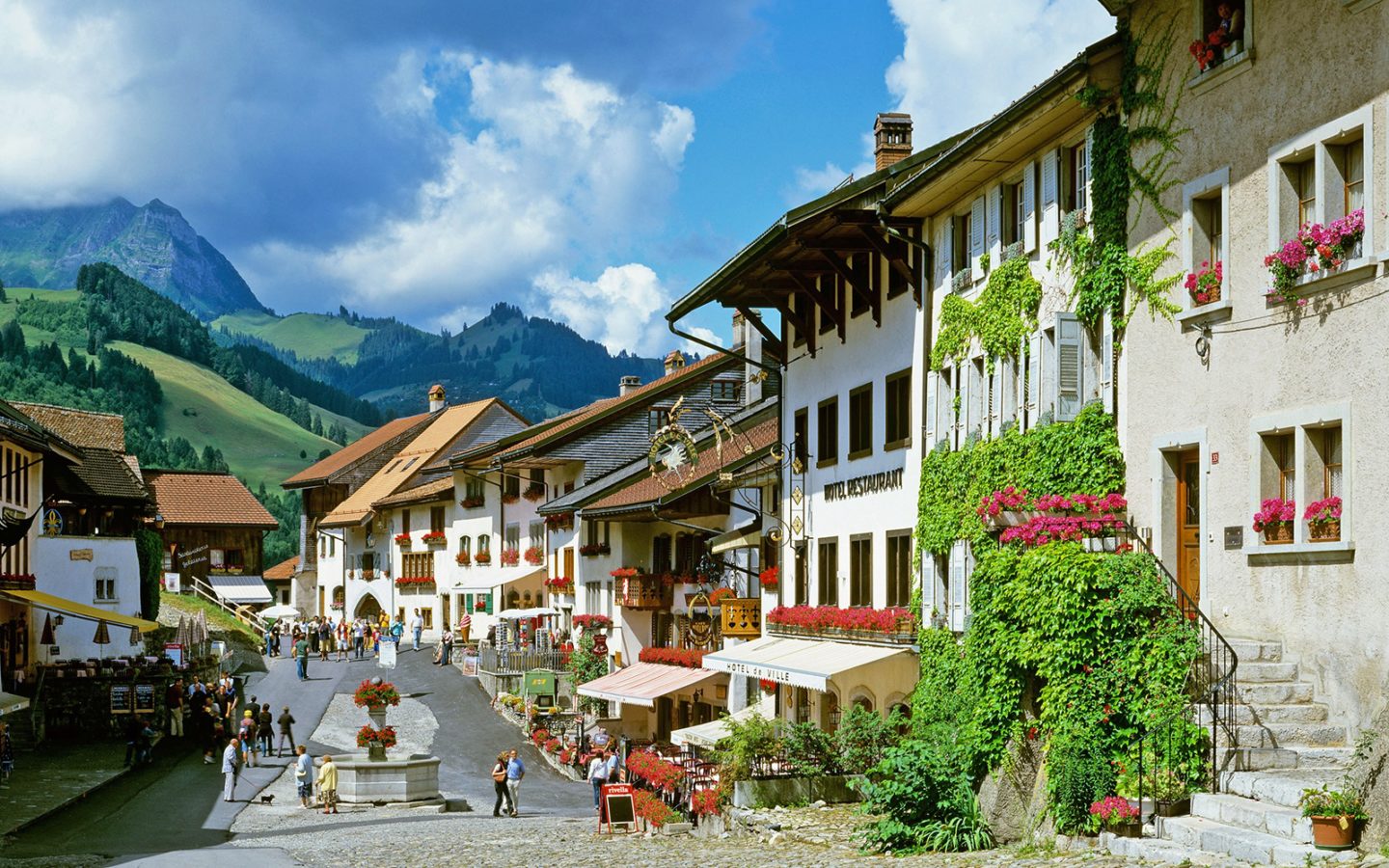 Stein am Rhein
The small town of Stein am Rhein is on the point where Lake Constance becomes the River Rhine. The old town is well-preserved with the buildings featuring painted facades and half-timbered houses.  The most popular sights include one of the best-preserved Medieval monastery complexes, Monastery of St. Georgen, the Hohenklingen Castle, which was built high above the town in 1225, and the Lindwurm Museum. Stein am Rhein is also home to one of the oldest churches, the 3rd Century Canton of Schaffhausen, a church dedicated to St. John the Baptist in the midst of wall remnants of the Roman fortress Tasgetium.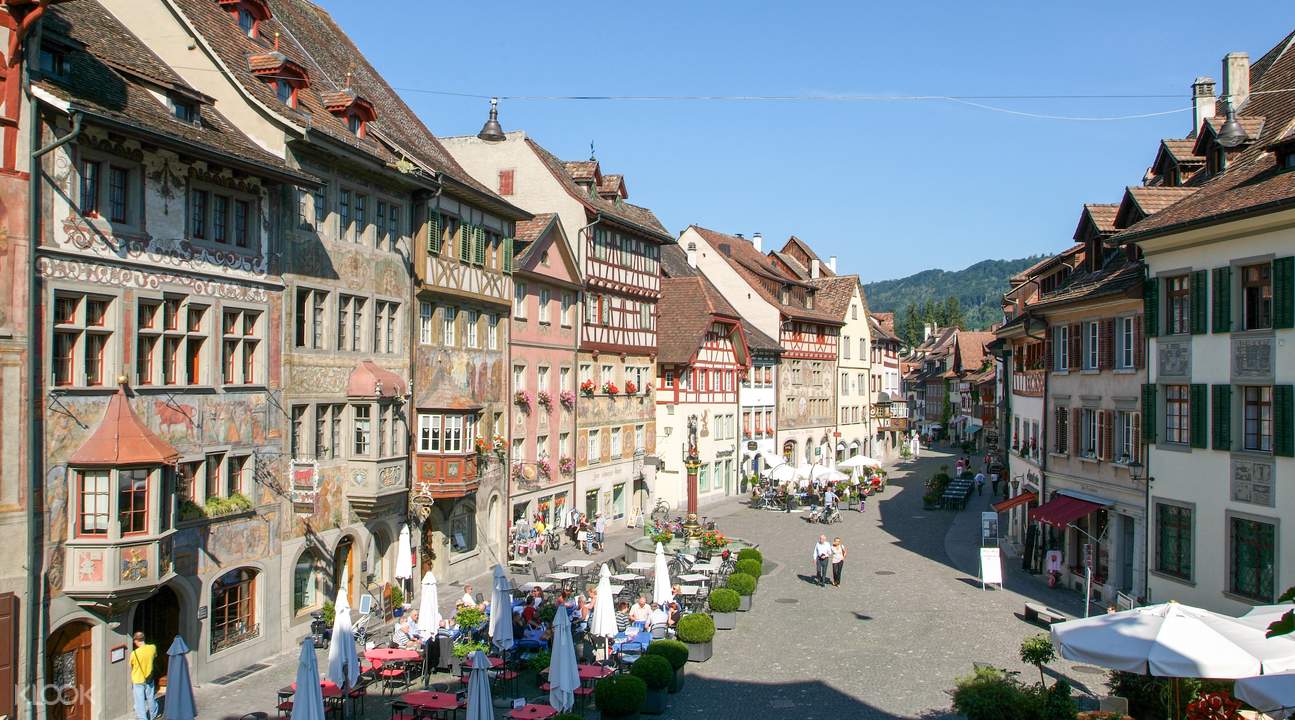 Spiez
Spiez has a mild climate and plenty of sunshine, making it the ideal place for a summer getaway or starting point to explore the rest of the Swiss countryside. Surrounded by hills and vineyards, Spiez has a magnificent thousand-year-old castle church and many cultural event happening throughout the year. The summer months are primarily for hiking, fishing, boating, and swimming in the lake and outdoor pool.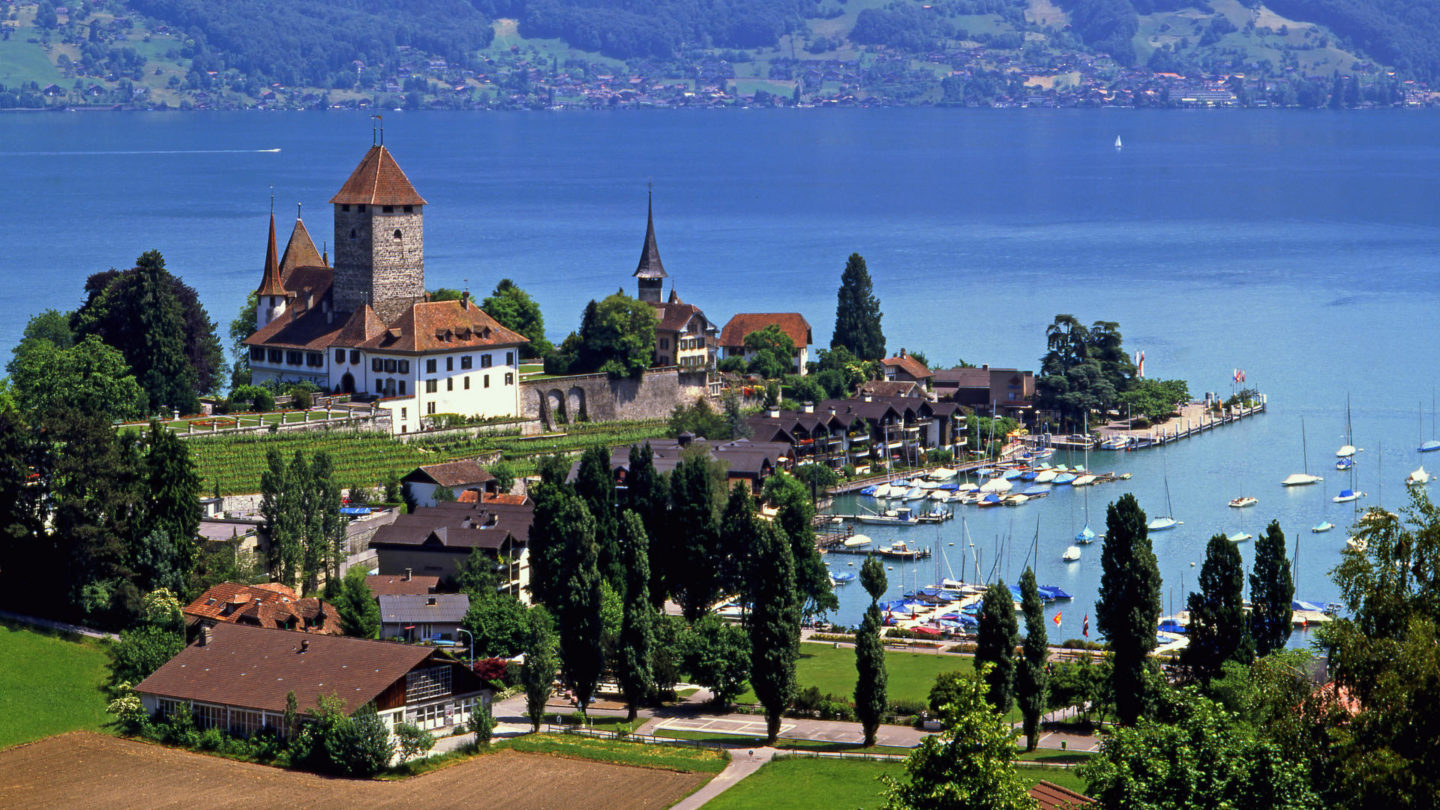 Related content: Top Luxury Hotels in Vienna