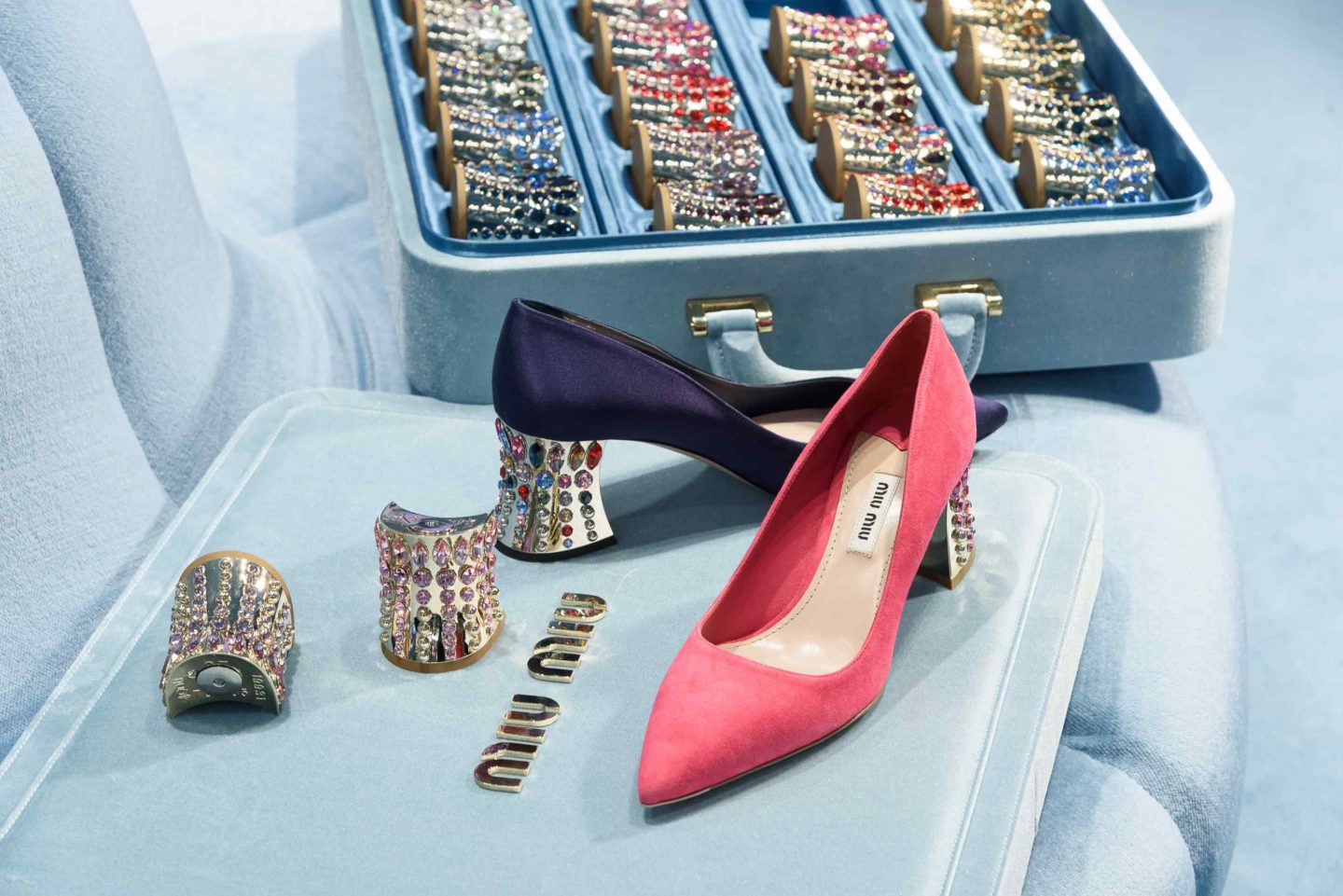 Luxury fashion store Miu Miu has reopened their Sloane Street store in London's exclusive Chelsea, after a swanky refurbishment of the store. To celebrate the refurbishment they have launched an exclusive made-to-order customisation service, allowing you to design your own shoes from a select choice of fabrics and jeweled heels.
Miu Miu Transform Their Sloane Street Store
The refurbishment itself has transformed the Miu Miu store from their signature pale gold into a stunning space of floor-to-ceiling powder blue damask. The minimalism of the store ensures the products are the focus for customers.
However it's worth popping in just to see the new refurb as it really is quite something. Everything from the walls to the ceiling, to the displays and seating is covered in the same pale blue damask. Mirrors and mirrored displays add an extra touch of class and glamour to the store.
Design Your Own Shoes
The customisation service – exclusive to the Sloane Street store – allows customers to choose between 23 shades and materials for the upper material, and two different toe styles (both pointed and rounded toes). Magnets allow you to experiment in-store with the different styles to see which one is your ideal shoe. The bejeweled heel options include various coloured gemstones that can be mixed and matched, and you're able to choose between gold and silver for the hardware.
Your personalised heels will be ready within six weeks of ordering, with the pump costing from £990, and the exotic materials start at £1,250 for Python, and £2,590 for Ostrich.
Related: Read all about Disney's Designer Cinderella Shoes