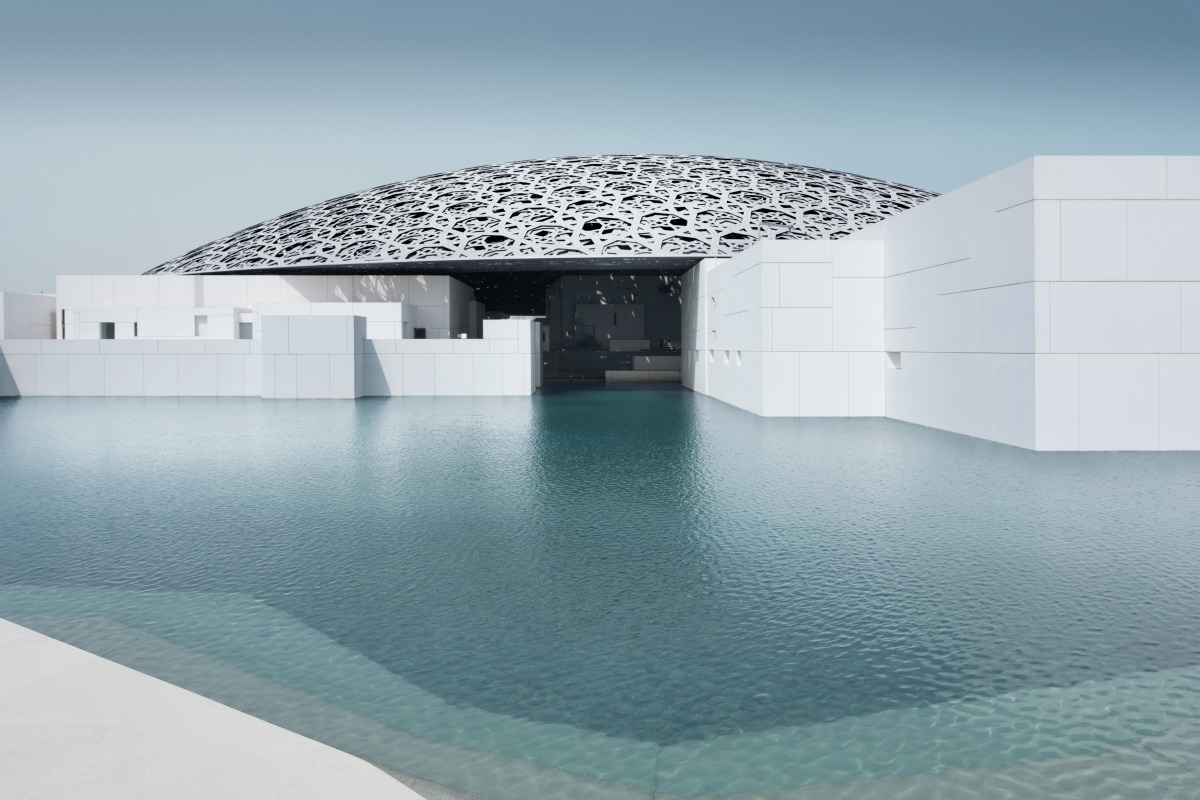 One of the most anticipated museum openings in the art-world, after ten years of development The Louvre Abu Dhabi opened in November and is already seeing huge numbers visiting each day. Considering the compact size of the art museum, it is filled with masterpieces and ideal for spending a cultural afternoon out of the sun.
The Louvre Abu Dhabi is a thirty-year partnership between Abu Dhabi and the French government which began back in 2007. The Louvre Museum in Paris signed a $525 million agreement to enable the museum to use the "Louvre" name, and an additional $747 million in exchange for art loans and a helping hand with the ongoing management of the museum.
Louvre Abu Dhabi Opening Hours
The museum is closed on Mondays, and open 10am-8pm on Saturdays to Wednesdays, and 10am-10pm Thursdays and Fridays.
The Louvre Abu Dhabi is located on Saadiyat Island in the Cultural District, so the easiest way to get to it is by driving or by taxi. There's a large car park, and when you leave the Louvre there's a taxi rank with loads of taxis all lining up, so you don't need to worry about finding a taxi after.
Getting Tickets for Louvre Abu Dhabi
It's best to order tickets online before you go, as the queue for your entry ticket can be very long (over an hour in peak times). The cost of an entry ticket is 63AED for adults, 31.5AED for young people aged 13-22, and complimentary for under 13s, journalists, and disabled visitors with one companion.
The Masterpieces at Louvre Abu Dhabi
With the Louvre Abu Dhabi working in conjunction with the Louvre in Paris and many other famous art museums around the world, there were bound to be a fantastic selection of masterpieces in the collection. Our top 5 pieces to look out for include:
Leonardo da Vinci, La Belle Ferronnière – 1490
Claude Monet, La Gare Saint-Lazare – 1877
Jacques-Louis David, Napoleon Crossing the Alps – 1803
Vincent Van Gogh, Self-portrait – 1887
Osman Hamdi Bey, A Young Emir Studying – 1878
Louvre Abu Dhabi's Architecture
The museum was designed by French architect Jean Nouvel, who also designed One New Change in London, and Paris's Philharmonie de Paris.  The famous dome weighs more than 7,500 tones and features overlapping geometric lattices designed to make it look as though it floats above the entire museum.
RELATED CONTENT:
LOUIS VUITTON ANNOUNCES SECOND COLLABORATION WITH JEFF KOONS