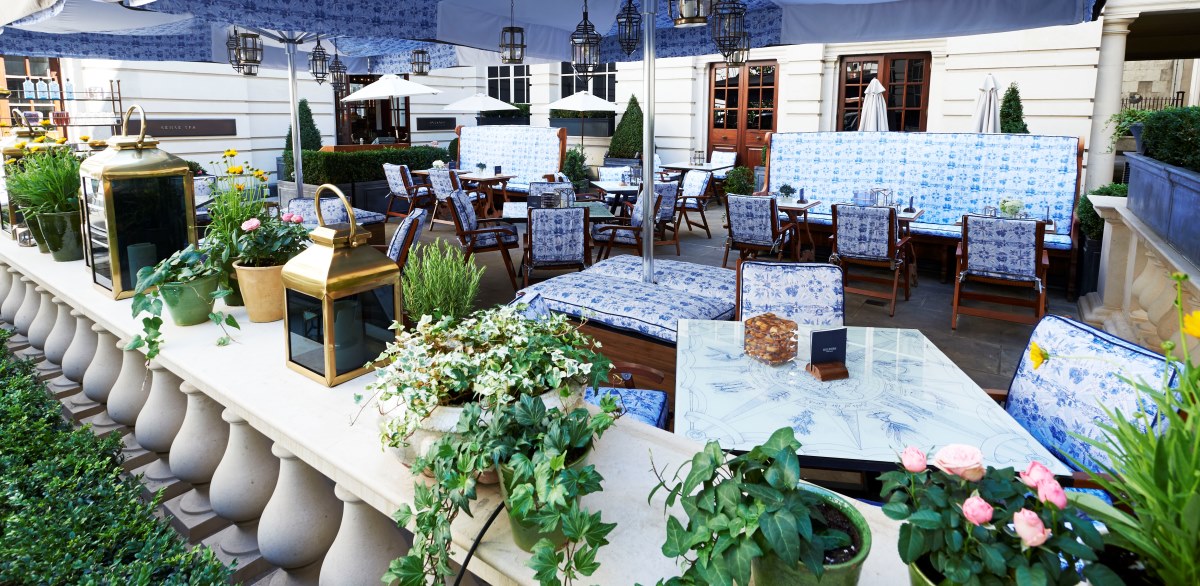 With summer well and truly here we thought you might like to know the top places to go for Al Fresco dining in London. There's nothing better in the summer months than sitting outside with a glass of cold champagne while eating fine food.
Aqua Kyoto
The original and still the best, you can't go wrong with Japanese restaurant Aqua Kyoto and its Regent Street roof terrace. Be sure to book in advance, it gets very busy throughout the summer months.
Belgraves Hotel
London's hidden terrace, the Belgraves Hotel is fantastic for making the most of smoking cigars and drinking whisky in the warm summer air.
The Terrace at Orrery
Located in the very heart of Marylebone, The Terrace at Orrery is a cosy and contemporary space serving delicious food and stand-out cocktails.
West Thirty Six
With two cosy large terraces and an outdoor grill, West Thirty Six is ideal for those in the Notting Hill area. The service is top notch and the food even better.
The Ivy Chelsea Garden
Right in the heart of Chelsea, the Ivy Chelsea Garden serves the favourites from it's sister restaurants menu. You can't go wrong with their fish and chips in this beautiful relaxed garden, cocktail in hand and friends nattering away around you.
South Kensington Club
Sip a cocktail on the terrace, dip into the salt-water Watsu pool or seek a moment of calm in the bathhouse: the South Kensington Club offers excellence in every field.
The Rosewood Courtyard
The Rosewood terrace is a beautiful and elegant space with comfortable chairs set in the Edwardian courtyard of The Rosewood Hotel. This luxury destination is one for those who enjoy relaxed glamour.