Autumn is on its way, and with the weather cooling down we're dreaming of taking a trip somewhere hot. Preferably somewhere with a rooftop pool to swim in and enjoy. We round up our top 12 luxury rooftop pools you need to add to your bucket list, so grab a glass of champers and get your calendar out, you're going to want to book into these ASAP.
The Berkeley, London
We know, we just told you we wanted to escape the cold. But hear us out, this one is very special. The Berkeley is one of the most luxurious hotels in London and the rooftop swimming pool is a haven of tranquility within London's bustling city centre.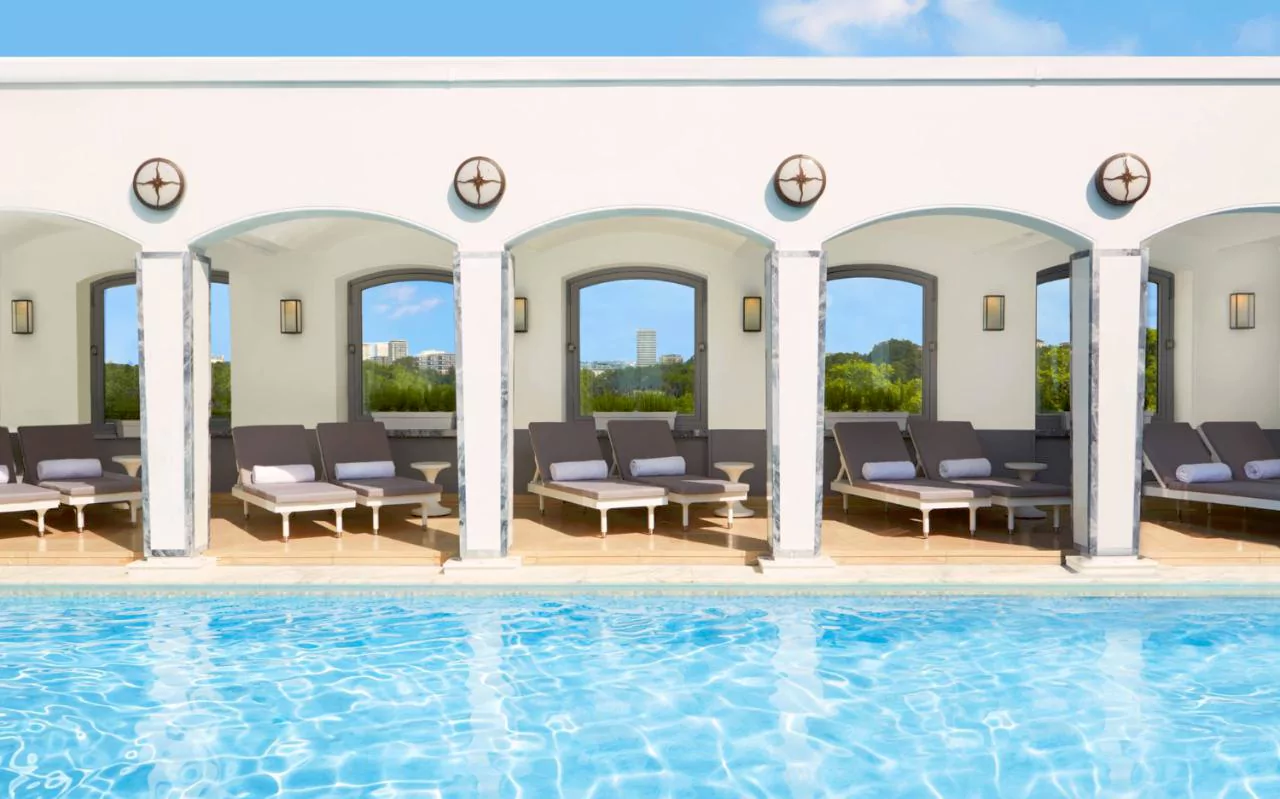 Hotel Fasano, Rio de Janeiro
Located in affluent Zona Sul, the breathtaking infinity pool is housed atop one of Rio de Janeiro's most famous hotels. There is nothing better than relaxing by the pool and sipping on a caipirinha, whilst staring out Ipanema and Leblon.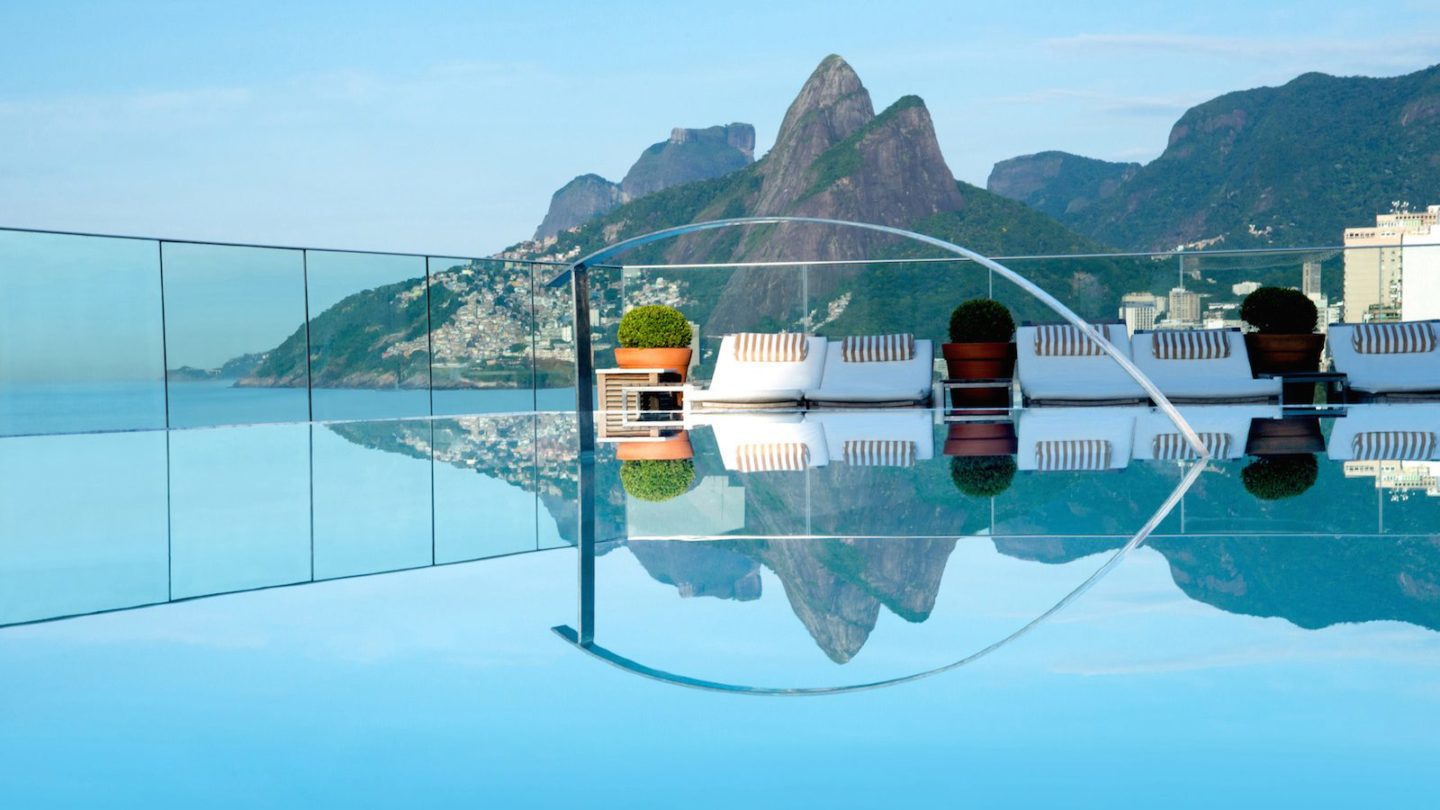 The Address Dubai Marina, Dubai
In a city dominated by glittering five and six star hotels, The Address in Dubai Marina is home to a jaw-dropping infinity pool giving the illusion that you're swimming into the city skyline.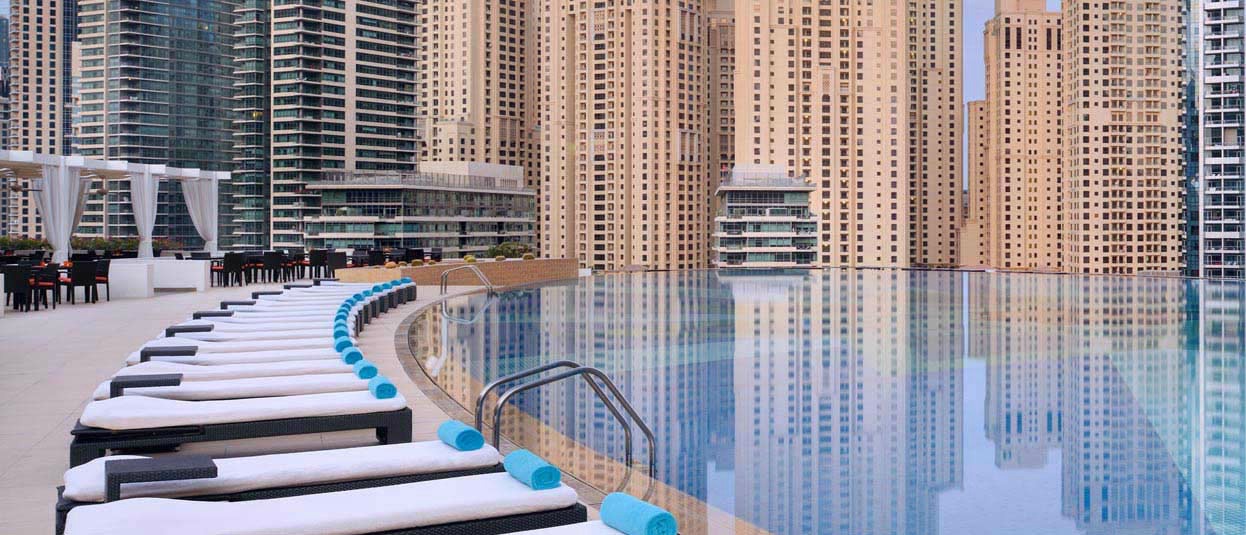 Grace Hotel, Santorini
Santorini is full of luxury hotels with infinity pools, but for us the Grace hotel stands out as one of the best and most luxurious. Set high on the hill in Oia, you can lay by the pool and watch the world go by as the sun dips below the horizon, offering that famous Santorini Sunset view.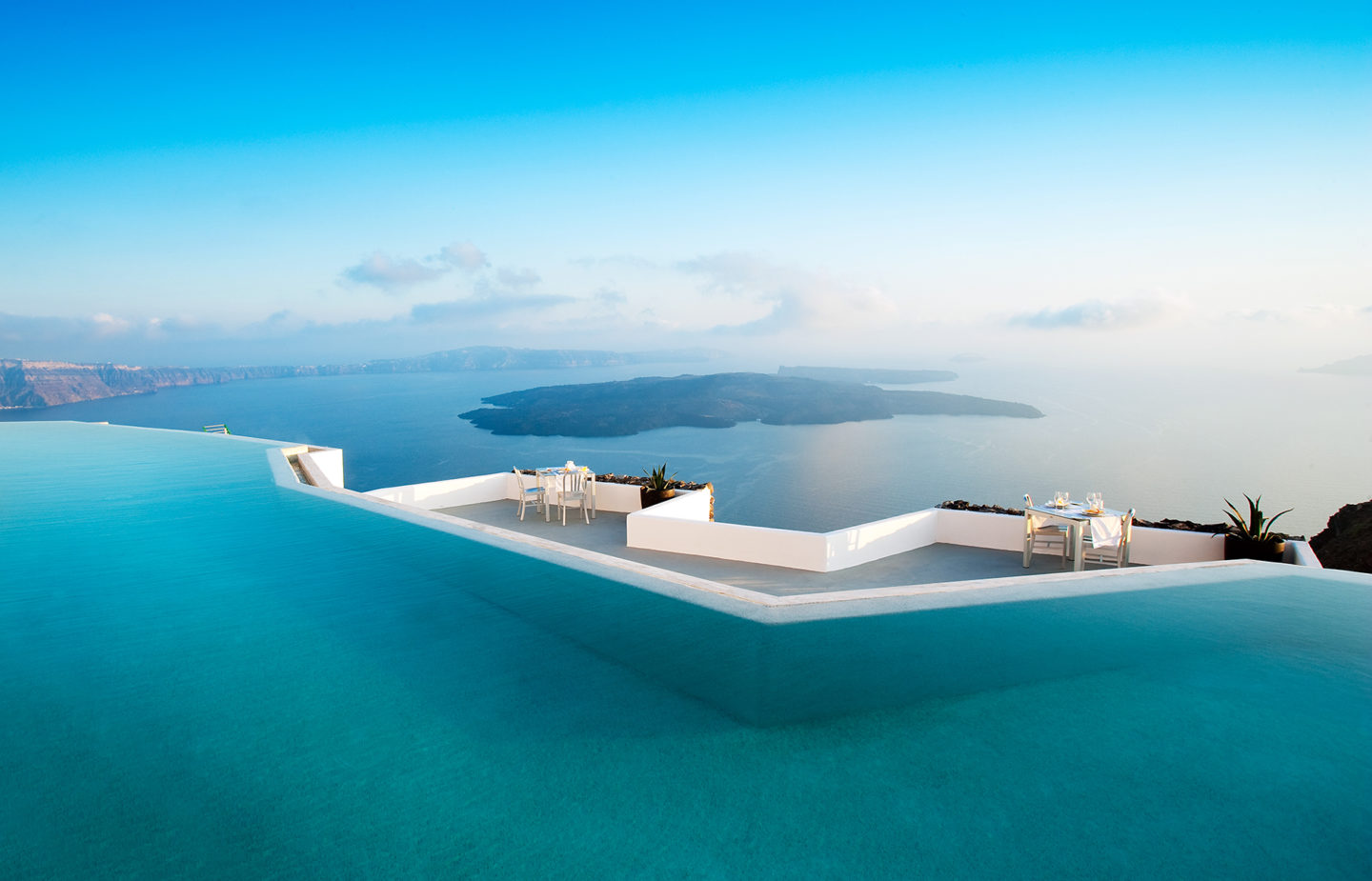 Dream Downtown, New York City
This is a hotel you don't have to stay at in order to visit. Dream Downtown sell day passes during the summer months so you can enjoy the relaxing space even if you're staying elsewhere. Without a doubt one of the most glamorous rooftop pools in New York City.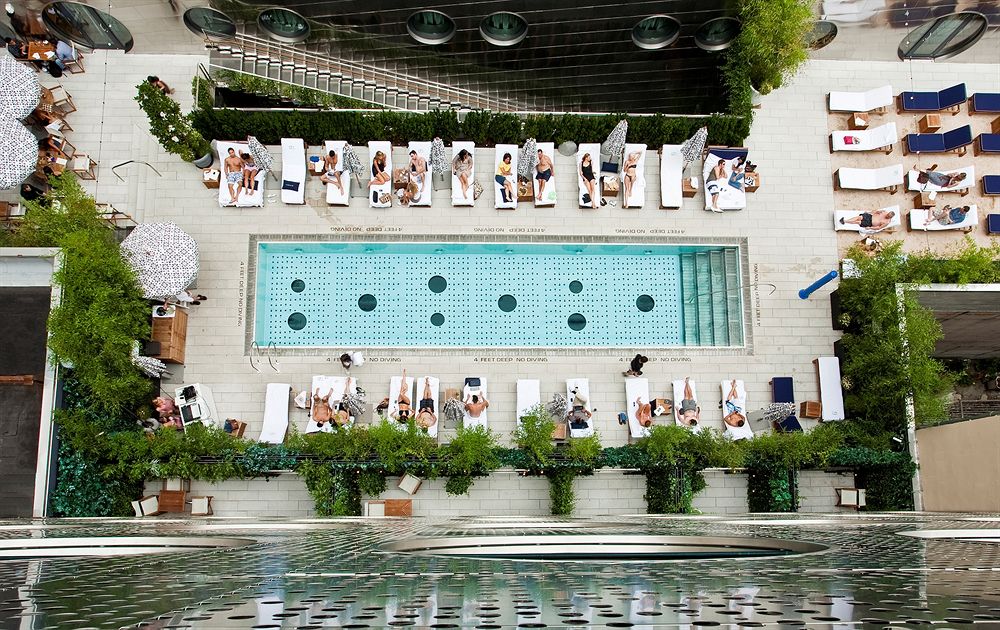 W Hotel, Hong Kong
There are a large number of hotels in Hong Kong with rooftop swimming pools, as the hotels in Kowloon especially capitalise on the skyline view of Hong Kong Island. W Hotel is not only one of the best luxury hotels in Hong Kong, but the rooftop swimming pool is the ideal place to relax at the end of a long day exploring the city.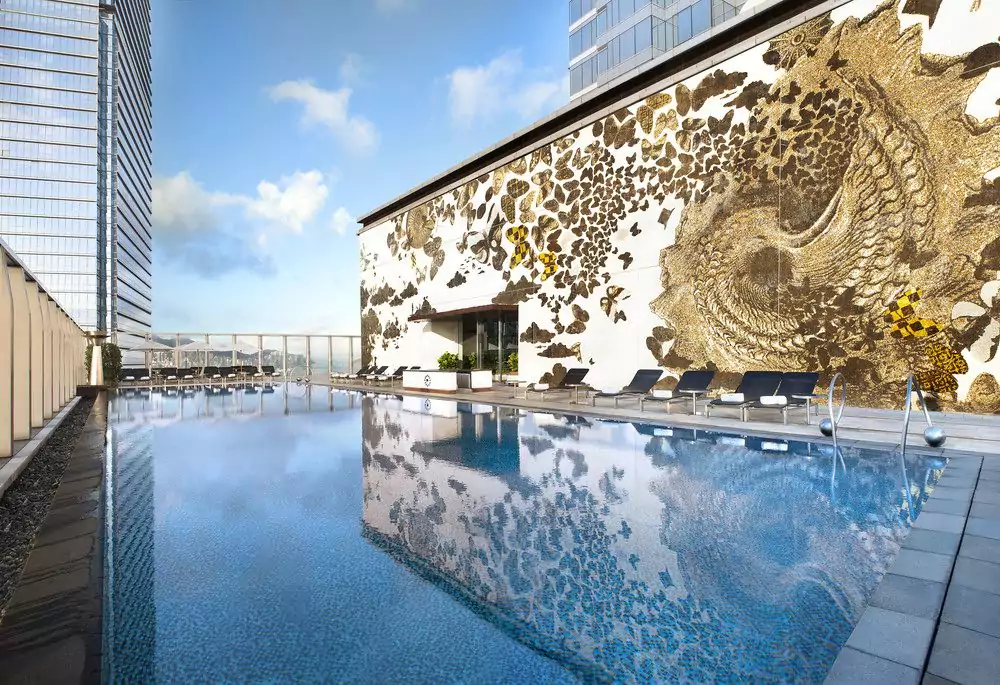 Lake Argyle Resort, The Kimberley
The most remote hotel in the list, Lake Argyle Resort is a very special place perfect for those needed some time out away from the big city. Set within The Kimberley in Northern Western Australia right by the Northern Territory border, there is nothing better than floating in the swimming pool on the natural rooftop surrounded by nature.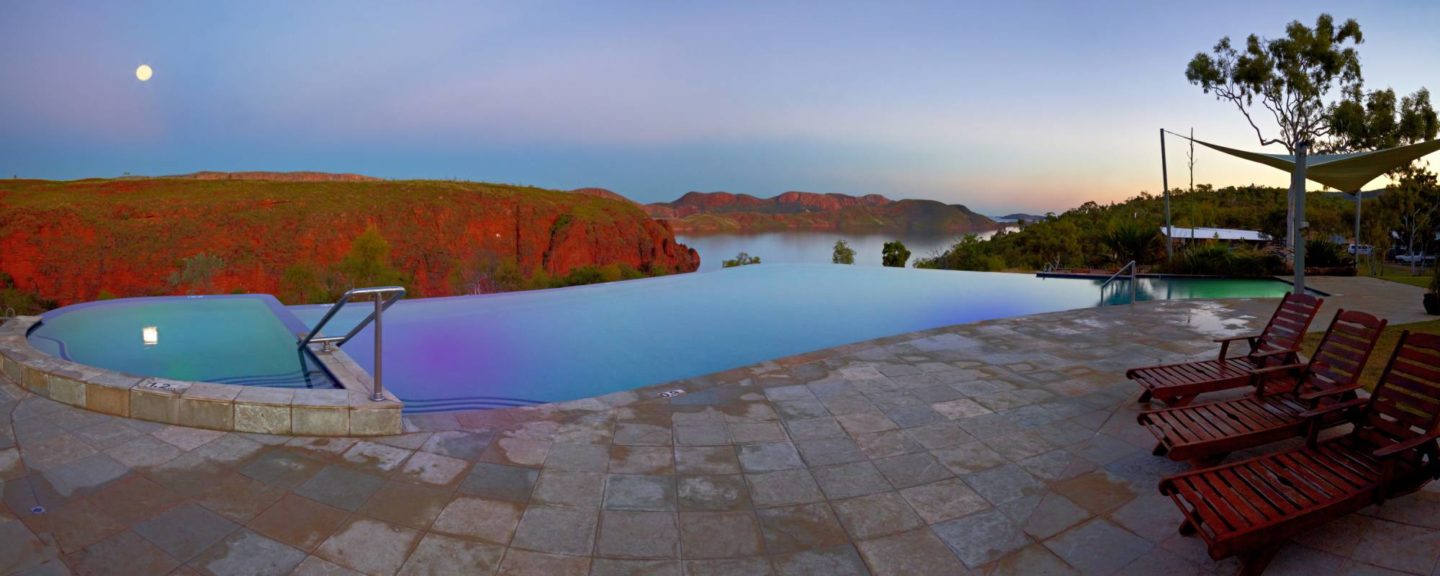 Mandarin Oriental, Barcelona
Mandarin Oriental in Barcelona is one of the best city rooftops, with a lap pool and comfortable sun loungers overlooking the city skyline. A bustling and very touristy city, you need this secluded rooftop in order to stay sane after a day surrounded by crowds of tour groups.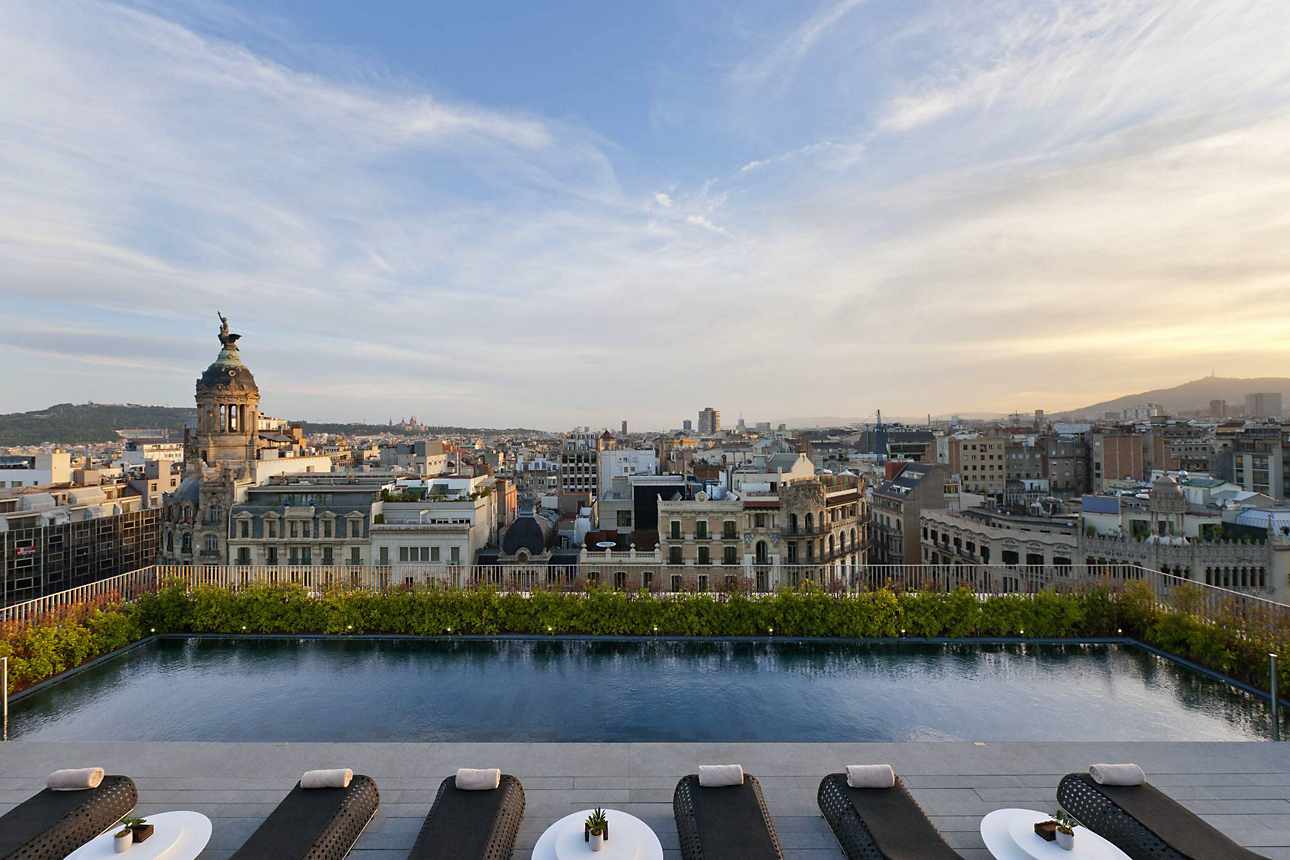 Marina Bay Sands, Singapore
Without a doubt one of the most sought after hotel experiences in the luxury world is one in the Marina Bay Sands rooftop swimming pool. Despite poor reviews of the hotel itself, no trip to Singapore is complete without at least one night to experience that infinity pool.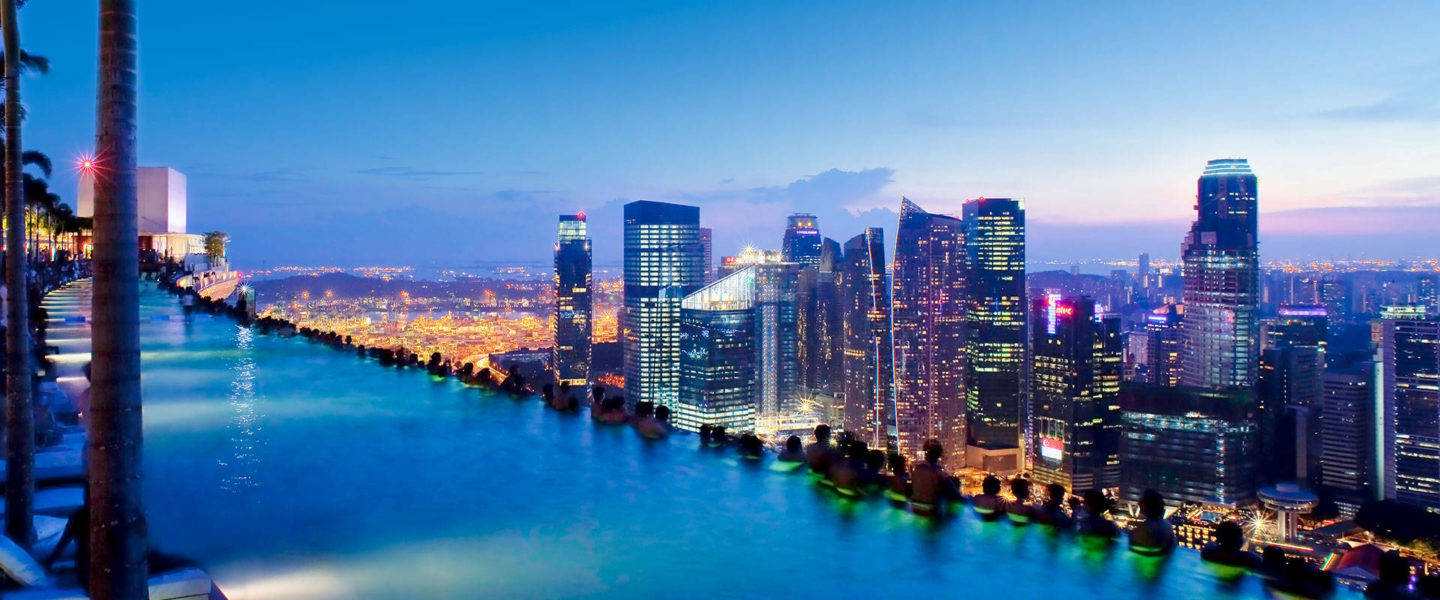 Hotel Villa Honegg, Switzerland
Probably the most beautiful rooftop pool in the world, the jaw-dropping view over the lake in remote Switzerland is accessible all year round as the pool is heated! Perfect for a morning swim or a night-time stargaze, you can even swim from the inside pool and through a large door to get to the outside rooftop pool, which makes it even more incredible.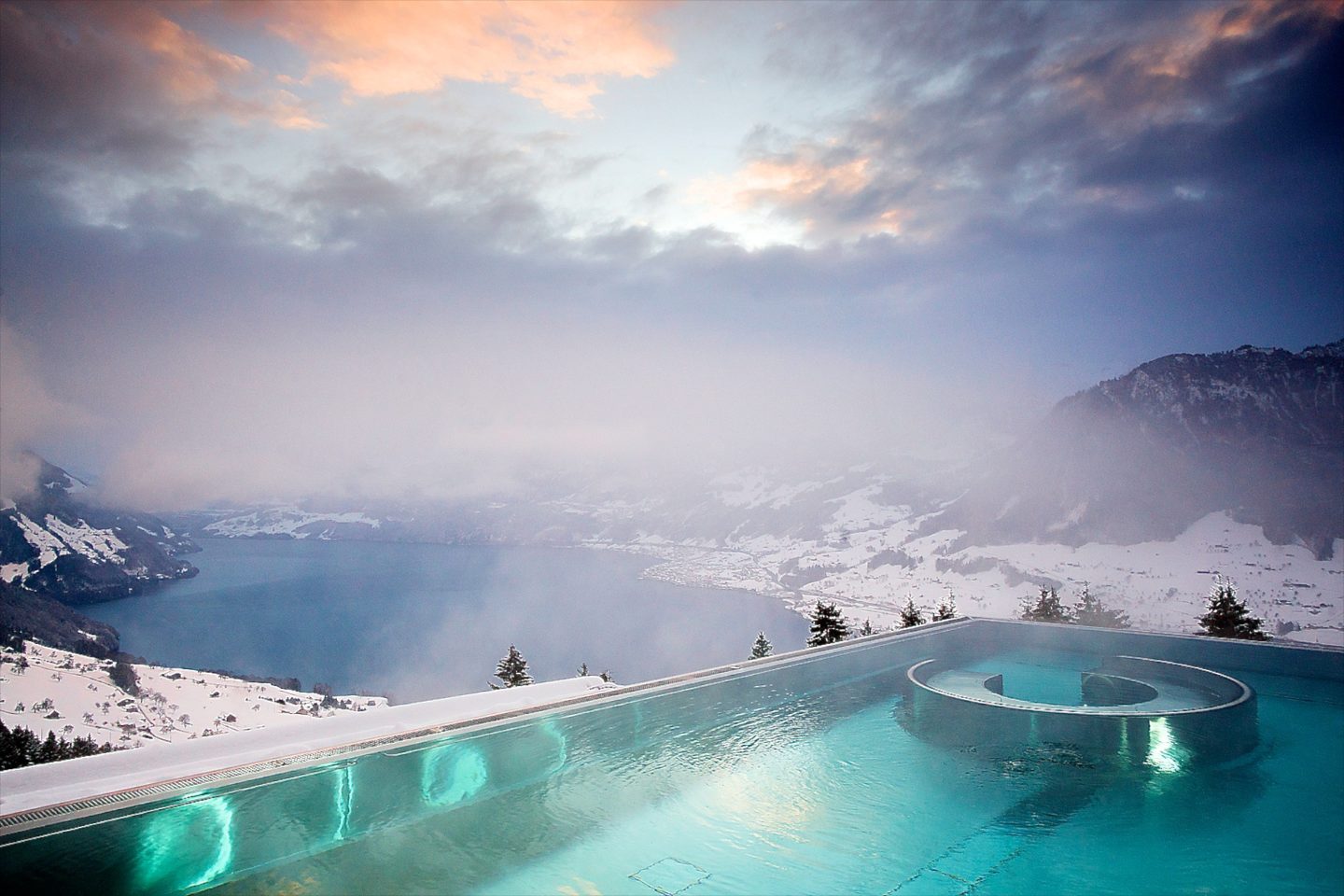 Peninsula Hotel, Los Angeles
This Beverly Hills icon's rooftop pool allows you to relax surrounded by the Hollywood Hills and LA's glittering skyline. One feature that we love is the cabanas, allowing privacy and guaranteed shade from the sun if it's too strong for you.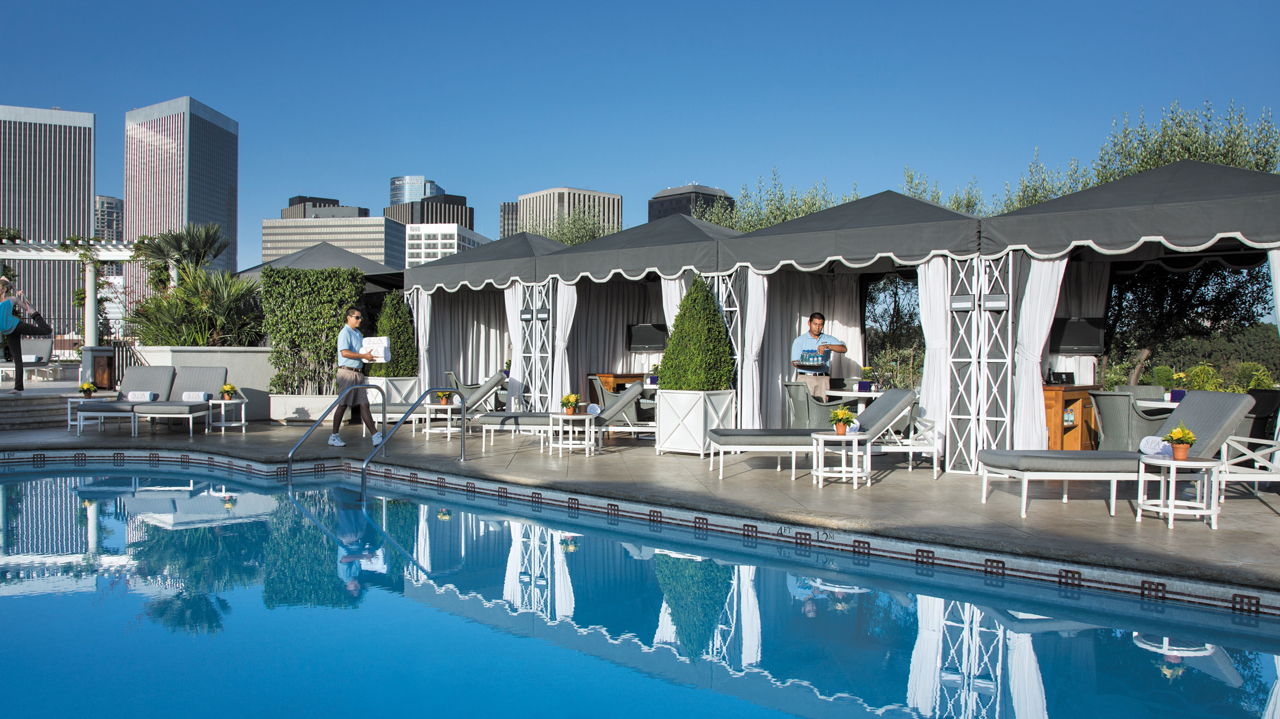 Belmond Hotel Caruso, Amalfi Coast
Belmond hotels are always very special, and we couldn't think of a better candidate to end our top rooftop pools article. Hotel Caruso offers breathtaking views over the Amalfi Coast, and coupled with Belmond's signature service is one that should be very high on everyone's bucket list.