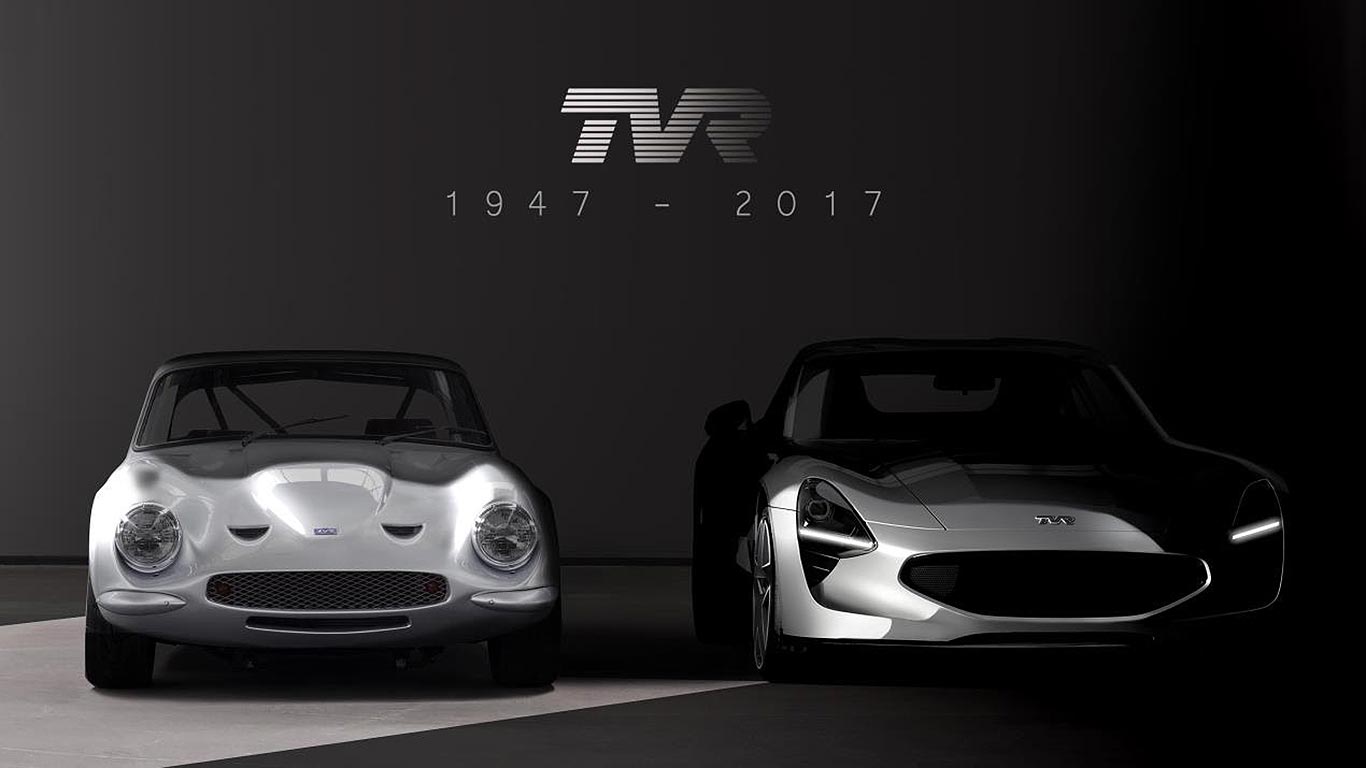 The long-awaited new car from the iconic British sportscar manufacturer, TVR, is set to be debuted at Goodwood Revival this Friday, 8th September 2017. The reveal is a first for the Goodwood event, and is part of a celebration of TVR's 70th anniversary. As such the new model will go on display inside the Earls Court Motor Show building with a collection of older TVR's.
The latest card from TVR is set to debut with a 200mph performance, and 0-60mph acceleration in less than 4 seconds from a Cosworth Ford Coyote V8 engine. It has been designed in conjunction with automotive design leaders, Gordon Murray Design, and the special launch edition is being offered below £90,000, with just 500 being produced.
Speaking of the planned public launch, Les Edgar, Chairman of TVR says: "We are incredibly excited to be unveiling the new car at the Goodwood Revival. It's the first time a global launch of a new car has occurred at the event, and it seems an entirely appropriate place for us to do it, with the marque's motorsport heritage and an enthusiastic audience of dedicated car fans – and in our 70th anniversary year. After a series of secret private viewings organised for the benefit of existing customers for the new car, we know that we have a surefire hit on our hands, and very much look forward to seeing the public reaction in September."
Lord March adds, "It is entirely fitting that TVR, as such an iconic British marque, should unveil what will be a very exciting entrant to the global sports car market at the Revival this year and I very much look forward to welcoming them to the Goodwood in September".
Related content: 
SALON PRIVÉ RETURNS TO 'BRITAIN'S GREATEST PALACE'
BUGATTI VEYRON STOPS PRODUCTION
FERRARI'S TURBO 458 REPLACEMENT