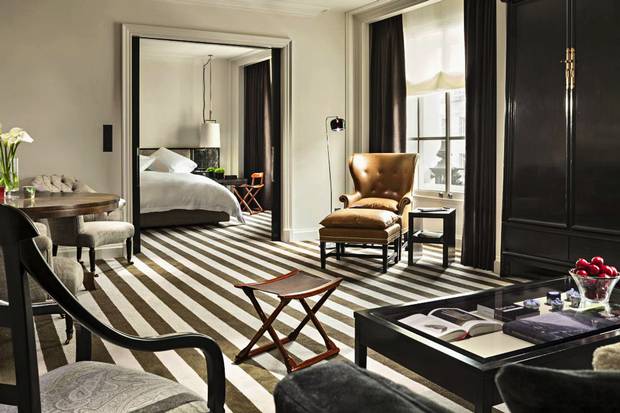 London is one of the greatest capital cities in the world. A vast sprawling metropolis full of history and culture, London captures the hearts and minds of many who wander her streets. As a luxury destination London has much to offer; world class shopping, numerous Michelin starred restaurants, as well as plenty of choice when it comes to luxury hotels. We round up our favourite luxury hotels in London to help you decide which one is best for you!
Best Hotel for Old World Elegance
The Ritz
When it comes to Old World Elegance in London, you simple can't beat The Ritz. Located on Piccadilly, the location is fantastic for luxury lovers being a 5minute walk to Old Bond Street, and the hotel itself is simply divine. It is the epitome of luxury, and has been a London landmark for over one hundred years.
Best Hotel for Old and New
The Langham
Although The Langham has a beautiful 1800's exterior, inside, the hotel has been upgraded to the highest level. Despite having been Europe's first 'Grand' hotel, it is now owned by Hong Kong's Langham Hotels group, and has beautiful Asian interior design features, as well as their famous CHI Spa and the Roux at the Landau restaurant.
Best Spa Hotel 
Mandarin Oriental
With the elegant rooms and suites having views over Hyde Park, the Mandarin Oriental is also home to Dinner by Heston Blumenthal, and has one of the best spas in London. Set over two floors, it is an oasis of calm and tranquility, and the expert therapists provide an extensive range of luxurious treatments.
Best Hotel for Location
The Lanesborough
Recently reopened after an eighteen-month-long refurbishment, The Lanesborough is located opposite Hyde Park, right in the heart of the biggest landmarks. A close walk to Knightsbridge, Oxford Street, and Piccadilly, The Lanesborough is luxurious and traditional, and even has an £26,000 per night seven-bedroom Royal Suite.
Best Contemporary Hotel
Rosewood Hotel
With a beautiful terrace and located out off the tourist track in Holborn, the Rosewood Hotel is a contemporary masterpiece housed within an Edwardian exterior. The bathrooms of the suites are magnificent, and every inch of the hotel oozes modern luxury an sophistication.
Best Hotel for Business Travellers and Views
Shangri-La at The Shard
The Shangri-La at The Shard is a fair way from the tourist centre, however it has excellent tube connections to both the City and the tourist sights. Excellent for business travellers who need a quick way into the City and Canary Wharf, and with incredible views over the whole of London, the Shangri-La is an exceptional luxury hotel. Read our review of Shangri-La at The Shard.