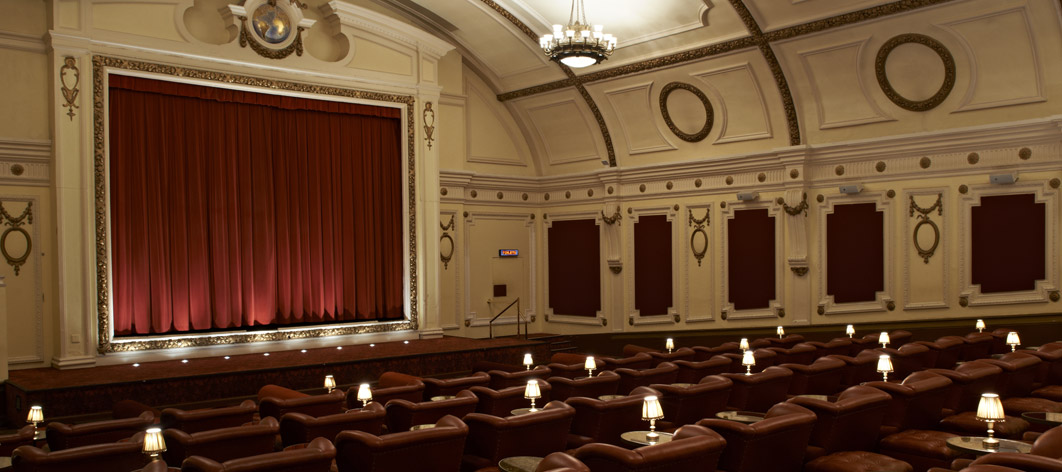 Home to many a movie scene, London is one of the world's cosmopolitan cities, and as such is often chosen to be the location for filming major blockbuster movies. With such a long and varied history of being featured in both Hollywood and British-made movies, it's no wonder that there are such a wide array of boutique independent cinemas in London.
Visiting one of London's unique cinemas is the perfect way to have a more luxurious movie-theatre experience, and gives a fascinating insight into some of London's old buildings too. Before you go and see a movie, you could make a day of it by trying one of London's quirkiest afternoon teas, or over the winter months go ice-skating at one of London's best ice rinks!
Electric Cinema, Notting Hill
Notting Hill's Electric Cinema is one of the oldest working Cinemas in London, and undoubtedly the most swish and luxurious too. Think plush leather armchairs with cushions and foot-stalls, and a side-table and lamp to place the champagne you've just bought at the in-cinema bar. There are also substantial bar snacks on offer, ensuring you're well fed and watered throughout your movie experience.
Find out more about Electric Cinema Notting Hill
Curzon, Mayfair
This centrally located brutalist movie-theatre is just a stones-throw from Green Park station, and regularly screens arthouse films and documentaries. There's a well-stocked bar, ensuring you have enough wine and snacks to last you through the movie. There are two screens including the original large screen that still has not one, but two Royal Boxes.
Find out more about Curzon Mayfair
Ciné Lumière, South Kensington
Housed in a Grade II listed Art Deco building, Ciné Lumière is part of the Institut Français, and was named after the Lumière brothers. Based in South Kensington, the cinema mainly showcases French, and world cinema, with French classics on Sundays.
Find out more about Ciné Lumière, South Kensington
Regent Street Cinema, Marylebone
The oldest cinema in the United Kingdom, Regent Street Cinema opened in 1848 and is regarded as "the birthplace of British cinema", as it screened the first motion picture shown in the United Kingdom. The cinema is housed within the University of Westminster, and is one of the few in the country to show 16mm and 35mm film, as well as 4K digital film.
Find out more about Regent Street Cinema
Everyman, Baker Street
Everyman Cinema on Baker Street has its own cocktail bar, and the plush seating ensures you'll be comfortable throughout the entire film. The cinema is intimate and luxurious, and is an ideal date spot if you're looking for something a bit more special than the usual movie night.
Find out more about Everyman Baker Street