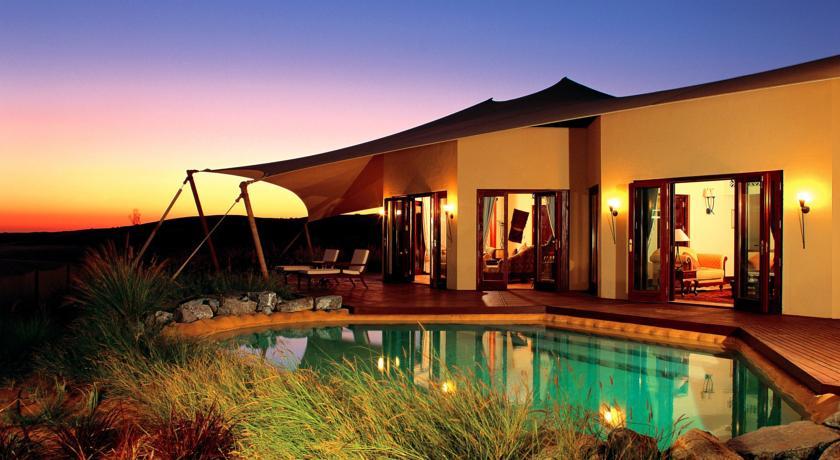 What: Al Maha Desert Resort & Spa, Dubai
Where: Dubai Desert, UAE
Star Rating: 5-Star
Style: Luxury desert suites in traditional Arabian style
Room Stayed In: Bedouin Suite
Restaurants and Bars: Al Diwaan is a casual international restaurant, while The Terrace Bar is a casual lounge bar with an outstanding view.
Extras: Limousine service, 24-hour concierge, Spa, Outdoor pool, Fitness centre.
Overall Opinion: Situated about a 45 minute drive from the centre of Dubai, Al Maha provides a welcome change of pace from the hustle and bustle of the city. A true oasis of luxury in the middle of the desert, this is a very special place, which has won numerous awards for its conservation efforts. There are 37 individual Bedouin styled suites each with a private pool. We highly recommend taking two nights out from the city to really enjoy Al Maha and the desert setting.
AGLAIA Rating: 10/10
Book a room online, or call +971 4 832 9900 
Dubai-Al Ain Road,Exit 50. – Dubai – United Arab Emirates