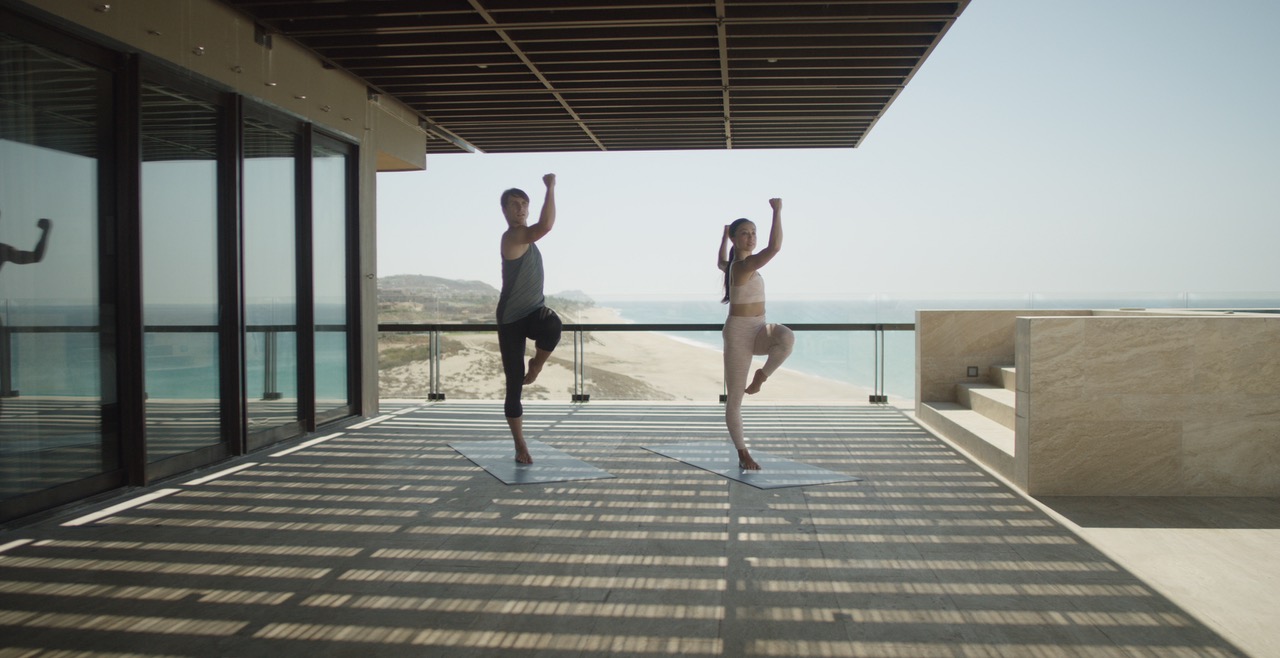 JW Marriott Hotels & Resorts has teamed up with The Joffrey Ballet, to launch Behind the Barre, a series of workout videos available on-demand for travelers staying in the brand's guestrooms.
This unique concept allows guests to focus on their well-being whilst travelling in the comfort of their own room or suite, with the video Barre classes offering an all-round body workout focusing on flexibility, strength, and posture. Despite partnering to launch Poise and Grace – an internal initiative to teach employees to exhibit finesse and gracefulness as part of their daily routine – in 2014, this is the first time the two companies have partnered to create a guest-facing programme.
Behind The Barre
Behind the Barre highlights JW Marriott's commitment to well-being by providing guests with the tools and techniques to maintain a healthy lifestyle no matter where your travels take you.
"Guests of JW Marriott are always seeking new and innovative ways to stay active while on the road," said Christy Donato, Vice President, Global Brand Management, JW Marriott. "Our partnership with The Joffrey Ballet provides an elevated fitness experience that goes beyond the traditional in-room workout, allowing our guests to tailor their fitness routine to best fit their travel schedule."
Filmed at the newly opened JW Marriott Los Cabos Beach Resort & Spa, the barre videos highlight two of The Joffrey Ballet's professional ballet dancers, showcasing fun, challenging workouts that include full-body barre method, core strength and stretching. Designed specifically for a guestroom environment, the workouts allow travelers to enjoy a fitness class workout in a private setting – all at their convenience.
Barre to Bar Pop-Up in Asia-Pacific
With JW Marriott's most recent landmark opening in Singapore, they have chosen to host a Barre-to-Bar experiential pop-up in Singapore, as well as regular barre classes at JW Marriott Singapore South Beach. This is the first in a series of JW Marriott Barre-to-Bar pop-ups with more planned for key gateway cities across Asia-Pacific including Shanghai and Seoul in 2018, due to the growing popularity of Barre classes in the Asia-Pacific region.
Visitors at each pop-up event are invited to taste complimentary crafted signature cocktails and mocktails at the bar while watching the local JW Marriott associates perform a graceful barre routine, inspired by the 2014 Joffrey Ballet training initiative for JW Marriott staff members.
The pop-up is also interactive, with visitors being invited to showcase their own poise and grace in the ethereal studio-inspired GIF photo booth, in which mirrors and fluid lines of lights designed to represent the fluidity of ballet movements.
JW Marriott Singapore South Beach will also be kicking off a monthly Barre to Bar Brunch package starting November 26, which will include a morning barre workout followed by boozy Sunday brunch with free-flow Taittinger Brut champagne at Beach Road Kitchen for SGD 158++ per person.
For more information on Behind the Barre, please visit the website.
Related Articles:
HOW SHERATON MELBOURNE IS CHANGING MELBOURNE'S HOTEL MARKET
ST. REGIS LANGKAWI INTRODUCES NEWLY APPOINTED 'KINGS OF THE KITCHEN'
THE RITZ-CARLTON BALI OFFICIALLY OPENS
---
By Catherine Lux