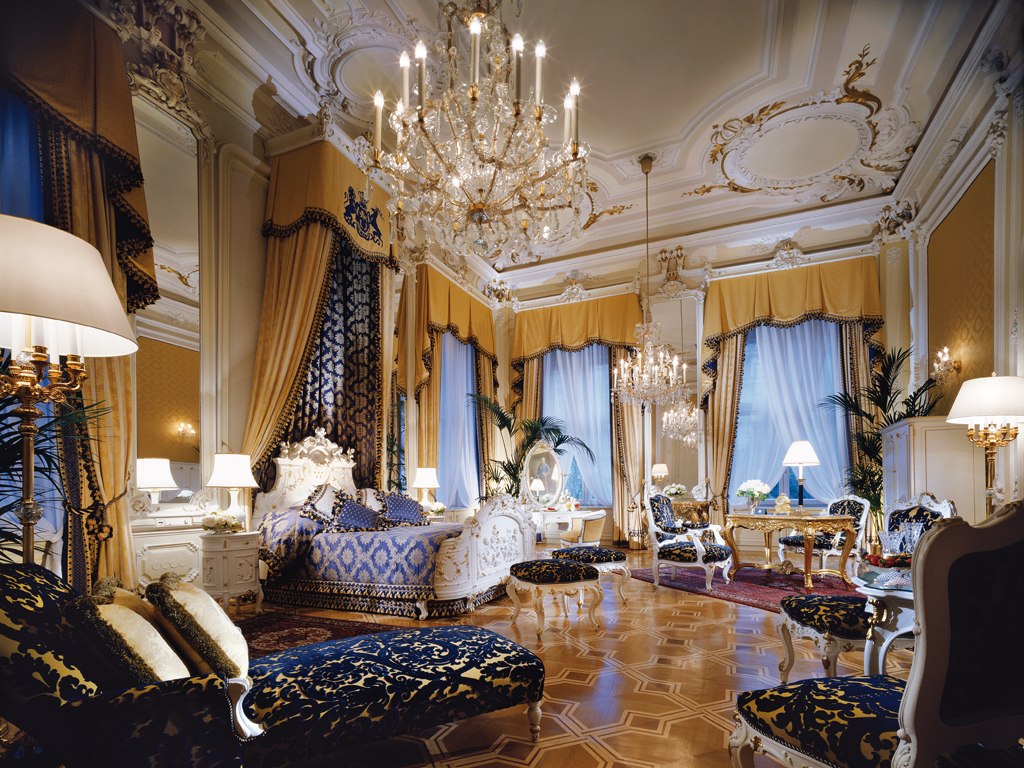 With the Viennese ball season underway, we're bringing to you our Top Luxury Hotels in Vienna, all of them tried and tested by our team. From the perfect 5-star hotel for old world elegance to the most luxurious spa hotel, there's something for everyone.
Best Hotel for Old World Elegance
Hotel Imperial Vienna
Originally a palace and opened by the Emperor of Austria, Franz Joseph, himself, the Hotel Imperial has long had a reputation as the place to see and be seen. Frequented by royalty and state visitors ever since it opened as a hotel in 1873, Hotel Imperial is still the ideal choice for those who enjoy old-world elegance, and while every room is furnished with antique furniture, every suite also comes with it's own butler. The hotel is centrally located, and has an excellent restaurant, OPUS, which is a culinary treat for any foodie.
Best Hotel for Old and New
Park Hyatt Vienna
The Park Hyatt is a relatively new opening, however is already receiving rave reviews, and we certainly weren't disappointed with our Art Deco inspired bedroom overlooking the Am Hof Square. Despite being housed in the former Bank of Austria, and with bags of character, it does have a more contemporary feel to it and the Dutch design team have clearly done an excellent job bringing old world and new world together. This is a great hotel if you like character but don't wish to be surrounded by it.
Best Spa Hotel
Palais Hansen Kempinski
If you're looking for a bit of rest and relaxation during your Viennese trip, then the Palais Hansen Kempinski will be well suited to your needs. Famous for their excellent massages and facials, and with an impressive Ottomon-style spa complete with saunas, hydro pool, steam room, and treatment rooms, Palais Hansen also has luxuriously appointed rooms and suites. Glamorous and centrally located, it's the perfect choice for a ladies weekend away.
Best Hotel for Location
Hotel Sacher Wien
The hotel famous for it's Sacher Torte, Hotel Sacher is undoubtedly up there with Hotel Imperial for being world-renowned. Although not as glamorous as Imperial, the service was excellent and the location unparalleled. Set just behind the Opera House it's the ideal location for walking around the city and always being close to the hotel should you need a short break (and slice of torte!).
Best Contemporary Hotel
Sofitel Vienna Stephansdom
The Sofitel Stephansdom is quite far from the main museums and palaces, but is a fantastic option if you'd rather be near the river. Situated inbetween the Danube and the main ringroad of Vienna, the Sofitel is a contemporary hotel which wouldn't be out of place as a modern art museum. A mini-bar full of complimentary drinks and the bathroom stocked with Hermes toiletries add an extra touch of luxury to the stay.
Best Hotel for Business Travellers and Views
Ritz-Carlton Vienna
The Ritz-Carlton is full of character in the public areas, but is more 'modern luxury' in the rooms and suites. The rooms are light and contemporary in decor, and the hotel has a huge 900m2 of elegant conference space equipped with the latest technology. The fitness suite and pool are perfect for an evening work out, and the rooftop bar with spectacular views is ideal for a relaxing drink.